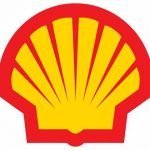 Shell
Typically:
• Provides closely supervised legal services / E&C advice relating to one defined legal field (or level of single specialty) to one defined area of Company / Business. Individual contributor. As ECM role, remit tends to be for the smaller country roles.
• Client contact is at the operational level. Has limited external interfaces (e.g. as a delegate or with third parties for transactions on pre-discussed positions).
• Liaises closely with manager or more experienced colleagues on technical matters. Limited autonomy expected (e.g. pre-discussed and pre-worked positions with managers).
This job profile contains generic information and does not describe individual positions or required job competencies. Grading decisions will also depend on other factors.