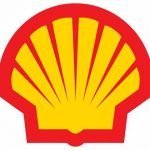 Shell
From trading and transport to marketing and manufacturing, Shell Downstream keeps goods and people moving. Shell Downstream have operations in 160 markets, serve about 30 million people a day at 46,000 branded retail sites and work with more than 1 million business customers. As part of Shell, we are working with customers to set the course for the future. We are increasingly providing the integrated products and services needed to cut carbon emissions. We are helping ensure financial resilience in a volatile time.
The Legal Counsel will be part of the Downstream Chemicals & Products team reporting to the Managing Counsel DS Chemicals & Products ("Managing Counsel"). The successful candidate is responsible for provision of a broad range of legal services to the Shell Downstream businesses in Singapore such as retail, aviation and lubricants, and ensuring compliance with laws and regulations, and will also provide support on developing advocacy or strategic solutions as required. 
What's the role
Provide and/or act as integrator in the provision of comprehensive, timely, professional and fit-for-purpose legal advice, negotiation strategy and contract drafting expertise and deliver effective legal support across a range of different business activities and transactions including products sales, projects, business development activities and joint ventures & related matters
Proactively identify commercial, ethics & compliance and legal risks, ensuring appropriate alternative commercial and legal structures and strategies are considered, and documents are appropriately drafted to reflect commercial decisions, at all times consistent with professional standards, legal obligations and Shell policies
Provide legal advice and, where appropriate, manage external counsel in relation to claims for and against the companies' businesses prior to and following commencement of litigation to ensure:
a) speedy resolution of all disputes;
b) minimizing exposure to civil or criminal liabilities;
c) minimizing legal costs; and
d) the interests of the Shell group companies are protected
Ensure Shell's reputation, particularly with respect to legal and ethics & compliance issues and as an employer of lawyers, is maintained and enhanced.3
Monitor relevant legal developments in Singapore and beyond (particularly within the Asia Pacific) and communicate these to internal stakeholders as appropriate
Contribute to a positive, proactive culture in the Legal team encouraging a learner mindset, continuous improvement and collaboration
Conduct ethics & compliance (such as competition law and anti-bribery & corruption) and other relevant legal/contracting training to internal stakeholders
Undertake occasional business travel within the Asia Pacific region
What we need from you
A Degree in Law (Honours) from a Singapore university or internationally recognized university
At least 5 years' post-qualification experience either in a law firm or in an in-house legal position, with a solid foundation in contract and commercial law including international sale of goods, would be advantageous
Excellent verbal and written communication and negotiation skills
Extensive legal experience and incisive grasp of legal issues, demonstrated continuous improvement and learner mindset and capability to expand knowledge in relevant areas of law and regulatory matters. 
Excellent legal and strategic judgment, coupled with strong business partnering and stakeholder management skills
Good team player with a global mindset and ability to work face-to-face as well as virtually with business colleagues at all levels and other lawyers supporting Shell's businesses in Singapore and globally (including the other lawyers in the DS Chemicals & Products team)
Ability to establish effective relationships and build trust with a range of internal and external stakeholders, often at senior levels and in a range of cultures
COMPANY DESCRIPTION
Shell is one the largest foreign investors in Singapore and began operations in 1891. Today, we have more than 3,200 employees in Singapore alone. The Pulau Bukom Manufacturing Site today is the largest Shell refinery in the world in terms of crude distillation capacity, which makes Singapore a key regional supply and trading centre for Shell in the East. Singapore is the largest petrochemical production and export centre in the Asia Pacific region. Shell Jurong Island (SJI) manufactures petrochemicals to meet the fast-growing demand for these products in the region. We also have one of the largest single-branded retail networks in Singapore, providing customers with a wide range of quality products and services. When you join Shell in Singapore, you can count on our commitment to help you thrive and propel your career by means of our industry-leading development programme and our available and unrivalled pool of local and global experts. Our numerous global and local skill pools as well as our diversity are key to our success and continuing innovation.
An innovative place to work
There's never been a more exciting time to work at Shell. Everyone here is helping solve one of the biggest challenges facing the world today: bringing the benefits of energy to everyone on the planet, whilst managing the risks of climate change.
Join us and you'll add your talent and imagination to a business with the power to shape the future – whether by investing in renewables, exploring new ways to store energy or developing technology that helps the world to use energy more efficiently. 
An inclusive place to work
To power progress together, we need to attract and develop the brightest minds and make sure every voice is heard. Here are just some of the ways we're nurturing an inclusive environment – one where you can express your ideas, extend your skills and reach your potential.
We're creating a space where people with disabilities can excel through transparent recruitment process, workplace adjustments and ongoing support in their roles. Feel free to let us know about your circumstances when you apply and we'll take it from there.
We're closing the gender gap – whether that's through action on equal pay or by enabling more women to reach senior roles in engineering and technology.
We're striving to be a pioneer of an inclusive and diverse workplace, promoting equality for employees regardless of sexual orientation or gender identity.
We consider ourselves a flexible employer and want to support you finding the right balance. We encourage you to discuss this with us in your application.
A rewarding place to work
Combine our creative, collaborative environment and global operations with an impressive range of benefits and joining Shell becomes an inspired career choice. 
We're huge advocates for career development. We'll encourage you to try new roles and experience new settings. By pushing people to reach their potential, we frequently help them find skills they never knew they had, or make career moves they never thought possible.