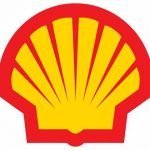 Shell
Where you fit in
Professional, timely, cost effective and commercial legal advice and support to Shell Energy's LNG and Gas & Power trading businesses, known as Shell LNG Marketing and Trading (SLMT) and Shell Energy Singapore.
SLMT serves as Shell's single market interface for all LNG sales and purchases, allowing Shell to combine a portfolio of LNG from multiple supply sources, thus creating create additional value and flexibility for customers and for Shell. SLMT has three trading hubs, one is in Singapore, one in London and the last is in Dubai.  The role covers both short-term trading as well as Origination and will also support Shell's growing Marine LNG business.
Shell Energy Singapore is Shell Energy's face to the Singaporean market for Shell's Integrated Gas business, managing Gas & Power trading to optimise Shell's integrated portfolio and meet customer demand for reliable and flexible supply. Shell Energy also trades and markets LNG, gas, power and environmental products and manages market development and gas advocacy efforts to drive increased demand for LNG, gas, power and environmental products.
What's the role
The candidate will be required to provide commercial legal advice and support to Shell's LNG trading business, known as Shell LNG Marketing and Trading (SLMT) and to Shell Energy Singapore. The candidate will be required to:
Provide legal advice and participate in commercial negotiations in relation to the sale and purchase of LNG (spot, medium and long term) which will include advising on existing and potential LNG sale and purchase arrangements (SPA, NDA, MOU etc.), carbon neutral LNG transactions, LNG transportation issues, credit support and guarantee instruments, and potentially contentious operational matters such as late delivery or failure situations, Price Reviews, Force Majeure and breaches of contract;
Regularly advise and interface with the Contracts Unit, including on master sale and purchase agreements, preparation and updating of standard contracts, knowledge sharing and training, and with other Shell Trading functions, mainly Finance, Credit, Operations, HR and Tax
The role includes focal point responsibility for support for Shell Energy Singapore's gas business, which will include providing legal advice and advice and participate in commercial negotiations in relation to the sale and purchase of Gas and Power in Singapore (spot, medium and long term) which includes advising on existing operational issues (contractual disputes such as FM or breaches, regulatory issues, insolvency advice etc) to our GSAs and TUAs and potential/renegotiated deals on new/existing GSAs, TUAs, PPAs, RECs SPAs and PNG contracts.
Finally, the role also provides legal support to the DLNG bunkering business in Singapore (via a 50-50 JV called Fuel LNG) and includes contract negotiation for DLNG sale & purchase, regulatory issues (e.g. antitrust concerns), chartering negotiations and other operational matters.
What we need from you
Minimum 8 years post qualification experience 
Preferably Singapore law qualified 
Able to work without direct supervision
Sound knowledge of contract law and sale of goods principles.  Ideally, deep knowledge of and interest in the contracts and legal/regulatory (particularly in Singapore) issues relevant to trading generally and LNG and Gas & Power matters (e.g. Long-Term SPAs, MSAs, GSAs, TUAs)
Influencing, negotiation and facilitation skills. Capacity for collaborative teamwork and able to act as a network performer to coordinate with multiple contributors
Able to give clear exposition of a legal issue and to provide succinct accurate and comprehensible legal advice grounded in commercial practicality whilst respecting Shell's internal policies
Ability to draft with appropriate understanding and interpretation of the commercial intentions
This individual must be motivated, self-directed, able to handle multiple streams of work, prioritise workload and to work both independently and as a member of a team, while at the same time knowing when to seek advice from the line manager or other senior colleagues
Able to coordinate between internal functions and achieve alignment
Good verbal and written communication skills
Exposure to international common law and/or civil law contracts
Ability to work on several issues in parallel
Ability to understand and take account of business drivers and needs
Knowledge and experience to identify critical legal risks in the face of deadlines and deal pressures
Understanding of the Shell Group structure and the Shell Control Framework
COMPANY DESCRIPTION
Shell is one the largest foreign investors in Singapore and began operations in 1891. Today, we have more than 3,200 employees in Singapore alone. The Pulau Bukom Manufacturing Site today is the largest Shell refinery in the world in terms of crude distillation capacity, which makes Singapore a key regional supply and trading centre for Shell in the East. Singapore is the largest petrochemical production and export centre in the Asia Pacific region. Shell Jurong Island (SJI) manufactures petrochemicals to meet the fast-growing demand for these products in the region. We also have one of the largest single-branded retail networks in Singapore, providing customers with a wide range of quality products and services. When you join Shell in Singapore, you can count on our commitment to help you thrive and propel your career by means of our industry-leading development programme and our available and unrivalled pool of local and global experts. Our numerous global and local skill pools as well as our diversity are key to our success and continuing innovation.
An innovative place to work
There's never been a more exciting time to work at Shell. Everyone here is helping solve one of the biggest challenges facing the world today: bringing the benefits of energy to everyone on the planet, whilst managing the risks of climate change.
Join us and you'll add your talent and imagination to a business with the power to shape the future – whether by investing in renewables, exploring new ways to store energy or developing technology that helps the world to use energy more efficiently. 
An inclusive place to work
To power progress together, we need to attract and develop the brightest minds and make sure every voice is heard. Here are just some of the ways we're nurturing an inclusive environment – one where you can express your ideas, extend your skills and reach your potential.
We're creating a space where people with disabilities can excel through transparent recruitment process, workplace adjustments and ongoing support in their roles. Feel free to let us know about your circumstances when you apply and we'll take it from there.
We're closing the gender gap – whether that's through action on equal pay or by enabling more women to reach senior roles in engineering and technology.
We're striving to be a pioneer of an inclusive and diverse workplace, promoting equality for employees regardless of sexual orientation or gender identity.
We consider ourselves a flexible employer and want to support you finding the right balance. We encourage you to discuss this with us in your application.
A rewarding place to work
Combine our creative, collaborative environment and global operations with an impressive range of benefits and joining Shell becomes an inspired career choice. 
We're huge advocates for career development. We'll encourage you to try new roles and experience new settings. By pushing people to reach their potential, we frequently help them find skills they never knew they had, or make career moves they never thought possible.