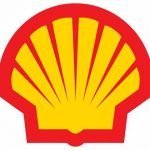 Shell
What's the role –
This is a position for Legal Counsel, Real Estate for Shell Oil Company.  The successful candidate will act as a real estate legal advisor to the corporate real estate business and Shell Oil Company's operating businesses in the United States.  Legal Counsel, Real Estate supports various businesses and functions within Shell US by providing legal advice, negotiating transactions, drafting various documents and working collaboratively with legal colleagues and various other internal and external stakeholders in each case in furtherance of advancing Shell's objectives.
The Legal Counsel for Real Estate will be accountable of the following –
Counsels on real estate matters with respect to proposed commercial strategies across multiple lines of businesses, including acquisitions, development, divestments and a variety of innovative projects

Advises on legal and contractual rights and obligations under contractual arrangements

Negotiates and drafts complex contracts a broad range of real estate and ancillary agreements in a manner consistent with professional standards, legal obligations, the Shell General Business Principles and the Shell Control Framework

Provides legal guidance and support on the day to day maintenance, development, negotiation and/or resolution of disputes arising from Shell US businesses

Provides legal advice and guidance with respect to complex commercial title curative matters and property issues, including support for land acquisitions, leases, subleases and conveyances

Handles a range of reputational and compliance risks and/or financial/commercial implications, and concerns and red flags in real estate transactions

Leads contractor workforce, external counsel and offshore legal support, ensuring optimal use of such resources to ensure provision of professional, timely, cost effective and commercially aligned legal advice and support

The role does not have any direct reports, but the successful candidate is expected to coach and mentor more junior lawyers and offshore legal support and provide fit-for-purpose training to clients as necessary
Skills and Requirements
What we need from you –
Must have legal authorization to work in the US on a full-time basis for anyone other than current employer

JD from an accredited US law school is required; strong academic background

Minimum six (6+) years of experience as a Licensed Attorney in good standing in Texas or another state in the United States (or can become immediately eligible to be admitted to the State Bar of Texas)

Teamwork mindset where the success of the team and delivering the commercial outcomes is the foremost priority

Extensive commercial real estate experience on all aspects of a transaction from conception to completion

Ability to engage and collaborate with other Shell lawyers and business partners globally, provides fit for purpose real estate legal advice to the business, including in relation to commercial and political matters, and act as a sounding board for key decisions and policy matters

Ability to collaborate with and advise senior stakeholders across multiple business and organizational lines and engage with senior business counterparts about critical risk issues and real estate matters, identifying solutions that help teams deliver on promised Shell projects

Ability to identify critical legal, commercial and contractual risks across the organization that are impacted by project delivery, in combination with the ability to prioritize time spent on matters by adopting and driving a commercial mindset and risk-based approach

Ability to employ big-picture analysis and horizon scanning across a variety of project types, identifying potential challenges, developing mitigation strategies, and extracting insights to create opportunities for continuous improvement as well as help colleagues learn from experience

Ability to work in a dynamic legal environment with clients who need to quickly respond to business and commercial demands

Ability to adapt, learn new legal areas, and adjust to new and different ways of working with the confidence to make decisions in ambiguous circumstances without significant management oversight

Clear commitment to the highest standards of ethical and compliant behavior as well as inclusive leadership, modeling behaviors that supports a commitment to Ethics and Compliance and Diversity, Equity and Inclusion and demonstrating an ability to work inclusively with both internal and external stakeholders with diverse external backgrounds

Strong interpersonal skills with the ability to develop and sustain trusting relationships

Demonstrable track record as someone who can coordinate with a variety of stakeholders in order to deliver the business objective

Proven ability to act as a legal project lead and team player on complex transactions with the ability to work a number of issues in parallel

Strong drafting, negotiating and communication skills

Exhibits resilience under pressure

Ability to manage a team on larger projects

Able to give clear exposition of a legal issue and to provide succinct, accurate and comprehensive legal advice that non-legal professionals can understand
Company description 
Shell is a global group of energy and petrochemical companies with about 84,000 employees across more than 70 countries. We aim to meet the world's growing need for more and cleaner energy solutions in ways that are economically, environmentally and socially responsible.  We have expertise in exploration, production, refining and marketing of oil and natural gas, and the manufacturing and marketing of chemicals.
As a global energy company operating in a challenging world, we set high standards of performance and ethical behaviors. We are judged by how we act and how we live up to our core values of honesty, integrity and respect for people. Our Business Principles are based on these. They promote trust, openness, teamwork and professionalism, as well as pride in what we do and how we conduct business.
Building on our core values, we aspire to sustain a diverse and inclusive culture where everyone feels respected and valued, from our employees to our customers and partners. A diverse workforce and an inclusive work environment are vital to our success, leading to greater innovation and better energy solutions.
An innovative place to work
There's never been a more exciting time to work at Shell. Everyone here is helping solve one of the biggest challenges facing the world today: bringing the benefits of energy to everyone on the planet, whilst managing the risks of climate change.
Join us and you'll add your talent and imagination to a business with the power to shape the future – whether by investing in renewables, exploring new ways to store energy or developing technology that helps the world to use energy more efficiently.
A rewarding place to work
Combine our creative, collaborative environment and global operations with an impressive range of benefits and joining Shell becomes an inspired career choice.
We're huge advocates for career development. We'll encourage you to try new roles and experience new settings. By pushing people to reach their potential, we frequently help them find skills they never knew they had, or make career moves they never thought possible.