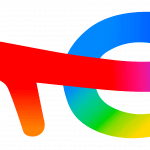 Total Energies
SINGAPORE-FRASERS TWR(SGP)
Experience level required
Minimum 6 years
Employer company
TotalEnergies Gas & Power Asia Private Limited
About us / company profile
The global activities of the Gas & Power Branch of Total SA, and its affiliates, subsidiaries and associated companies ("Total Gas & Power", "Group" or "Total Group") include the marketing and trading of natural gas, liquefied natural gas ("LNG") and power, the trading of liquefied petroleum gas ("LPG"), natural gas transportation and storage, as well as LNG re-gasification and the production and sale of coal and petcoke.
Total Gas & Power's trading teams are responsible for optimising the purchase/sales portfolios of gas, electricity, coal and LPG via transactions (arbitrage, balancing and hedging) in all recognised markets, in compliance with Group trading guidelines.
TGPA participates and supports Total Gas & Power's efforts in developing its energy trading network of Asian and Australian counterparts and increasing market share, identifying new opportunities and complementing the expansion of Total Gas & Power's trading portfolio.