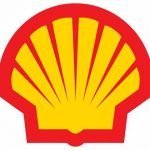 Shell
Shell Australia is a leading natural gas producer and we are playing our part in the transition to a low-carbon future by also investing in the power sector, renewable energy sources and carbon abatement activities. A Shell career offers opportunities to work on innovative projects such as the Prelude floating LNG facility offshore of Western Australia and the QGC onshore gas business in Queensland. Beyond these are a wide range of Shell's New Energies development opportunities. Join Shell and let's power progress together with more and cleaner energy solutions.
Make a difference
Being an energetic, proactive and collaborative team player, you will be responsible for initiating and supporting the profitable growth opportunities of Shell's Genuine Part Oil Lubricants business for our Direct Supplied accounts in the Australian Aftermarket segment.  Working with some of the worlds most recognised brands Fiat, Chrysler, Jeep and Iveco to name a few in key markets within Australia.
What's the role?
The role has a strong Sales component in terms of content, short-term implementation activities, with a clear medium-term focus and a Sales driven scorecard. 
Your experience in relationship and stakeholder management will drive sustainable long-term relationships across the customer's organization in Australia, ensuring flawless execution of the Shell Offer and working with the Service provider to ensure appropriate operational delivery of the agreed activities.
Your complimenting skills in sales and pipeline management, will also ensure identification of opportunities (sales & marketing) which will enable faster conversion/transition to new Genuine oils.
You will assist in creating and implement the agreed marketing programs, highlight tactical opportunities for growth and delivery of operational plans and contribute to delivery of annual marketing plans and managing end to end Sales and Marketing activities will ensure success in this role. The dynamics of this role will see you managing a business with upside opportunities and an ambitous 2025 growth opportunity.
The ability to deliver results through others is an essential component of this role, and will see you coordinating internal stakeholders within Global Accounts, Supply Chain, Markeing and Technical to assist in delivering the seemless customer experience and mutual growth.
Aside the above skills you would have complimenting experience as follows:
Technical affinity and good Lubricants business understanding preferable.
Understanding of the Australian FWS and Industrial after market desirable.
Project management skills and sales experience in B2B or B2C environment
Good negotiation and stakeholder management skills
Strong commercial acumen
The successful applicant will;
Have a bachelor's degree in marketing or any equivalent field of study.
Have the ability to manage multiple priorities and see things end to end.
Capacity to work virtually with multiple internal stakeholders from different functions and provide world class project management under extreme time pressure is absolute key.
Has a valid Driver's License as this role requires Intra and Interstate travel within Australia.