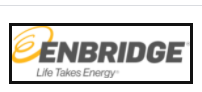 Husky Energy
Posting End Date:  Sept 9, 2021
Posting will expire at 11:59 pm local time.
On January 1, 2021, Husky and Cenovus combined to form a resilient integrated energy leader. Husky is now part of the Cenovus group of companies.
One of Husky's advantages is that we are an integrated oil and gas company. From exploration to development, production, refining and marketing, we've got it all! Combine this with a range of learning and development tools and an inclusive work environment, and you are well-positioned for a successful career at Husky.
We have training, mentoring and career development programs and resources to help you develop both personally and professionally – as an employee or a leader. We offer many internal leadership and business skills courses along with tuition reimbursement programs for qualified employees. Every year, a significant number of our employees are able to take on new roles within the company thanks to our strong focus on hands-on learning and development.
About the Opportunity:
We are currently seeking a Logistics & Scheduling Administrator to support the Minnedosa Ethanol Plant (MEP) in Minnedosa, MB.  Reporting to the Grain Purchasing Supervisor, the Incumbent will be responsible for ensuring all grain contracts, vendor information, payments and reports are accurately captured and verified in SAP and the Feedstock Scheduling Tool.
The incumbent will support scheduling activities for incoming feedstock to maintain a continued and orderly flow of grain into the plant, communicating commitment issues and inventory concerns with the Grain Buyer and Grain Supervisor.
The incumbent works independently to carry out most duties, uses experience and judgment to make decisions and has a solid knowledge of the technical and work responsibilities of the department and the business unit objectives.
Work Environment
This is a full-time employee position working a shift of 5 on/2 off, Monday to Friday, 8-hour days (40-hour work week).  This position is located at Minnedosa Ethanol Facility and relocation to the area is preferred.
Core Responsibilities
Foster positive relations with vendors and local trucking industry to secure truck freight and avoid traffic congestion at the plant

Enter and maintain all grain contracts in SAP and the Grain Scheduling system (FST)

Ensure vendor information is current

Track all grain unloads to ensure accurate and timely payments. Prepare monthly internal and external reports including CGC Bond requirements.

Receptionist related duties

Provide back up support for Scheduler

Schedule feed grain contracts through the Husky Scheduling System

Communicate with the Grain Purchasing Supervisor to ensure receipts of grain are in line with plant requirements

Monitor outstanding contract balances to ensure grain is moved within the contract delivery period.  Communicating commitment issues with the Grain Buyers and Grain Supervisor
Qualifications
Must be legally entitled to work in Canada

Minimum Grade XII Diploma or GED equivalent

Minimum 3 years of progressive related office administrative experience

Asset:

An Administration or Business Diploma from a technical school or Community College

Minimum 2 yrs experience related to scheduling, shipping/receiving and vendor communications

Experience in Grain Industry

Knowledge and understanding of accounting basics

Ability to work independently with a high degree of initiative and attention to detail

Excellent communication skills and sensible judgement in resolving problems and dealing with diverse situations

Excellent computer skills in the area of the Microsoft suite (Outlook, Word, Excel, PowerPoint, Access).  Knowledge of SAP would be an asset
Please note that pre-employment background checks are pre-conditions to Husky employment offers and must be completed successfully before you are confirmed to start with Husky.    
At Husky, we respect diversity and embrace an inclusive culture. We value uniqueness and different perspectives as they play a critical role in our success. To achieve this, individuals are selected based on qualifications, merit, and abilities and we encourage applications from everyone including visible minorities, Indigenous peoples, women, and persons with disabilities.
For information on Inclusion & Diversity at Husky, please click here.
Husky Energy is an integrated Canadian energy company headquartered in Calgary, Alberta.  The Company operates Upstream and Downstream business segments, with operations in Canada, the United States, China and Indonesia. 
Husky's balanced growth strategy focuses on consistent execution, disciplined financial management and safe and reliable operations.