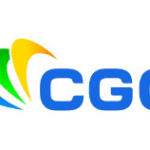 CGG
CGG (www.cgg.com) is a global technology and HPC leader that provides data, products, services and solutions in Earth science, data science, sensing and monitoring. Our unique portfolio supports our clients in efficiently and responsibly solving complex digital, energy transition, natural resource, environmental, and infrastructure challenges for a more sustainable future. CGG employs around 3,300 people worldwide and is listed on the Euronext Paris SA (ISIN: 0013181864). 
Working in a High-Performance Computing (HPC) Data Centre, the Logistics Team Leader will be responsible for shipping and receiving of goods and products internationally. Reporting to the Data Centre Facilities Manager, this position will require previous supervisory experience, ability to work across teams and a strong understanding of Trade Compliance procedures.
Key Responsibilities
Supervise the running of the Warehouse, Goods In & Goods Out.
Focal point for UK Trade Compliance – Export License.
Applications/Assessments/Controls/Advice to other offices and departments.
Main focal point of communication with External and Internal Customers with regard to logistics/shipping.
Control output media stocks & general supplies required for CGG customer products.
Import procedures, deferment account, Customs Compliance, keep Customs records up to date.
Authorisation / Approval of Brought Ledger.
Facilitate recycling of IT equipment for HPC Data Centre.
Implement, instigate and advise on changes to QMS & HSE procedures and policies.
Support internal IT groups with physical exports, co-ordination of imports and deliveries, organisation collection worldwide via freight agents.
Support satellite offices with logistical issues.
HR requirements including appraisals.
Raising Purchase orders, negotiating supplier discounts and service contracts.
Goods In Receipt, asset registration.
Implementation of Corporate strategies within the business unit.
Work with software programmers on development of internal software solutions for the department.
Extensive UK & International shipping background.
Proven experience with import & export processes including customs and trade compliance.
Demonstrable ability to lead and manage staff.
Key Skills
Strong customer focus to support both internal and external customers.
Excellent analytical, problem solving and organisational skills
Willingness to resolve any arising problems or complaints.
Commercial understanding with the mindset to continually improve the skills and services that you, and those around you, provide.
Why work at CGG?
Competitive salary commensurate with experience
Highly attractive bonus scheme
Initial 22 days annual leave with future increases, complemented by a flexible buying and selling holiday program
Company pension with generous employer contribution
Wellbeing Unmind app – puts you in control of your mental health
A flexible benefits platform with numerous discount schemes – gym membership, restaurants, cinema tickets, and much more!
Cycle purchase scheme
Flexible Private Medical & Dental care programmes
Sponsorship of visas/comprehensive relocation packages
We are Flexible
Flexible Working – through our hybrid working scheme, we offer a flexible blend of home and office working
Bank Holiday Swap – our holiday swap program allows you to change it for another day of your choice!
Buy & Sell Holiday Programme – you can buy extra holiday, sell unused holiday or even save it up!
Relaxed dress code policy
We Care about the Environment
We encourage and actively support a strong sense of community, through volunteering and various company initiatives, as well as a strong company commitment to protecting our environment through sustainable solutions, energy saving and waste reduction enterprises.
We see things differently. Diversity fuels our innovation, we value the unique ways in which we differ, and we are committed to equal employment opportunities for all professionals.