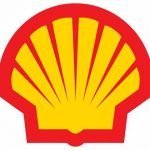 Shell
Responsibilities:
As Lubricants Integration Lead, the successful candidate will provide commercially grounded insight and marketing strategy support to global fuel and convenience retail divisions as well as specific countries. They will bring together different data sources both internal to e.g. sales reports and external e.g. consumer panels to create compelling commercially driven insights that lead to action. The candidate will work with global category team leads, local marketing and category managers, insight and analytics professionals across the company to develop richer insights that helps us unlock further growth. To do this the successful candidate will need to be as comfortable with detail as with story telling. This role is part of the Global Insight Team based in London and reports to the Global Insight and Strategy Integration Manager.
Main activities:
– Provide strategic recommendations to the business based on insights from different sources
– Work with Global Insight team/managers, CRM, Loyalty, Data Insights teams to extract and integrate insights from their data sources
– Provide recommendations to improve research studies and data for better return on investment
– Manage internal stakeholder needs and generate commercially minded insights/opportunities
Ideal Candidate Experience:
– Track record of developing marketing and or category strategies in a direct to consumer business ideally FMCG or Retail or a consultancy specialising in that sector
– International marketing and/or business experience- candidate should demonstrate track record of working in multicultural and international environment
– Track record of simplifying complex analysis from multiple sources, synthesizing it and finding the story within the data.
–  Track record of influence and impact within a business. Should demonstrate ability to make clear recommendations that lead to actions.
– Business leader with exposure to senior management with ability to influence others, able to foster necessary relationships with agencies and senior internal stakeholders
–  Strong project management and interpersonal skills
– Experienced in strategic marketing both in terms of process and content including forecasting, market sizing, opportunity generation, competitor and market analysis
– Deep knowledge of market research and methodologies, techniques and tools.
– Knowledge of analytic techniques such as segmentation, regression, TURF etc. 
–  Previous experience of working within an insights team, category/brand management, strategy, analytics or marketing science team. This could have been either directly at a retailer e.g. Tesco, Sainsbury, M&S or in fmcg – Coke, Mondelez, Britvic;  or at an agency or consultancy such as Hall and Partners, Wunderman, Geometry, Incite, Basis, Mash etc. in the consulting department
-15 years' experience
– Self-starter but ability to work collaboratively and autonomously when needed.