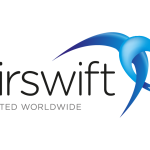 Dear all,  
Airswift is currently looking for a Maintenance Trade Engineer for one of our largest projects in The Hague, Netherlands. This position has a Monday-Friday schedule, and the length of the contract is 12 months, with the possibility of it getting extended. We are looking for candidates with the drive and commitment to make a genuine difference in our performance to ensure that the company continues to differentiate itself from competitors by delivering quality service to our client's requirements.  
Job Description  
The main tasks for the Maintenance Trade Engineer are:  
Prepare maintenance jobs needing extensive preparation.  
Adding the material master's and or services including all relevant technical specifications into the CMMS.  
Assist the senior technician and or supervisor in specific trouble shooting.  
Assist maintenance support in fact finding and root cause analysis.  
Analyses the causes of breakdowns,  
Train and instruct technicians, senior technicians and work preparators in his field of expertise.  
Being responsible for onshore repairs and modifications.  
Order all means necessary for execution of the job.  
Inform all site personnel of general maintenance updates by means of a technical news flash  
Responsibilities:  
Guard the integrity of the installations for his trade.  
Responsible for staying up to date in his field of specialization.  
Responsible for the planning of jobs for his specific trade.  
Judges whether his assistance is required offshore.  
Aware of "non-standard" occurrences and specifications.  
Authorizes and validates all corrective jobs with priority 0 or 1, repairs, 
 and corrective jobs by 3rd parties.  
Health, Safety and Environment:  
Complies with companies and customer's Q/HSE rules and the rules as per work procedures.  
Understands the contents of the customers and client's Q/HSE manual and job manual.  
Quality assurance:  
Analyses the quality of maintenance operations and carries out selected reviews on a regular basis.  
Evaluates the performance of sub-contractors on site reviews on a regular basis and suggests ways to improve performance.  
Requirements