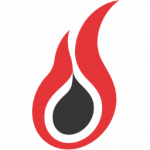 EOG Resources
<!–

–>

The Solutions Engineer is responsible for supporting and administering various applications and databases and their interfaces with other platforms. The candidate will possess a high degree of technical knowledge regarding administration, security, change management, software development, and associated technology tools.  This position requires effective resource management of personnel, hardware and software.

The Solutions Engineer Manager will:
Work with external and internal customers to create software solution applications

Support and upgrade of 3rd party products

Organize and coordinate projects and timelines in entirety and articulate as a logical sequence of executable tasks, including testing and deployment

Upgrade, know, practice and enforce the relevant IT policies and procedures.

Create specs for new or existing products

Generate ideas for new projects

Work hand-in-hand with Software Engineers and Solutions Analysts

Provide strategic planning and budgeting that meets corporate goals and objectives.  

Develop and maintain a close relationship with the IT technical staff members to utilize personnel in delivering information systems that support business requirements.

Monitor and control the data integrity, programming, data standards and system/application interfaces.
Job Description
Job Requirements
<!–

–>
Bachelor's or Master's degree in Engineering, Computer Science or equivalent preferred. High school diploma or GED is required.

10+ years related experience.

Technical skills to create prototypes to solve business problems.

Must have excellent communication, presentation, coordination and organizational skills.

Ability to coordinate multiple projects that involve dealing with vendors, division personnel and IT Team.

Have experience interfacing other databases and operating systems such as Linux, Windows, Oracle, Python, MS SQL, MEMSQL, etc. is a plus.

A familiarity with SOX requirements within an IT setting with ability to review and modify corporate controls as it pertains to SOX apps/databases.

Required to be on-call during work and off-hours as necessary.

Travel to division offices as needed (5%-10%).
Position will be filled at a level commensurate with experience.
EOG Resources is an Equal Opportunity/Affirmative Action Employer including Veterans and Disabled.