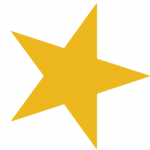 Seadrill
JOB TITLE:                Marine Section Leader (DW DRILLSHIP IN THE US GOM)

ALL CANDIDATES MUST BE US CITIZENS OR US GREENCARD HOLDERS
REPORTING TO:     Offshore Installation Manager
LOCATION:           Offshore US Gulf of Mexico
Please read this section first:
To be considered for this role, at a minimum the candidate must possess the following licenses and/or training, which will have a least 6 additional months of validity at the time of CV submittal:
o   OGUK or STCW compliant Health Certificate.
o   Basic Safety Training (OPITO approved BOSIET, STCW Basic Training w/HUET, or CBSP w/HUET is the minimum requirement)
o    STCW A-II/2 Equivalent (Chief Mate)
o    STCW A-VI/5(I) Ship Security Officer
o    DP Operator Certificate – Class III Unlimited
o    Electronic Chart Display & Information Systems (ECDIS)
o   Please ensure that relevant certificates and licenses are submitted at the same time as the candidate CV
·         Special Requirements/Restrictions to be listed here:
o    If this section is blank, no additional or special requirements other than standard industry experience for the role and rig type
The candidate must possess the relevant technical experience for this role, and additionally possess:
o    A strong leadership and communication ability
o    A good ability to speak, read and write English
o    A strong sense of accountability and ownership for performance and safety of crew and rig
All candidates who pass initial CV screening and possess the basic certifications and licenses are required to complete online psychometric assessments. The results will be used by Seadrill as part of overall screening.
o    Assessments must be completed prior to any further screening or interviews.
o    Candidates will be notified via email if they are chosen to take the assessment.
o    The assessment needs to be completed within 5 days in order to ensure an efficient and timely screening process. If the candidate is not able to take the assessment within that time period, please let Seadrill know.
o    It is critical that the candidate read and follow the directions that are sent with the assessment link. Failure to follow the instructions may result in lower assessment results.
Act as a Deputy of the Offshore Installation Manager (OIM) and overall responsible for the safe and efficient execution of all marine activities.
Responsible for/ensure:
·         Compliance with the Seadrill Code of Conduct.
·         Compliance with applicable internal and external governing requirements.
·         That any operations do not exceed the limitations of the unit or its equipment.
·         Daily detailed planning is conducted for all upcoming operations.
·         Good and clear communications with all involved parties
·         That marine equipment certification at all times is valid and available onboard.
·         Safe and efficient marine operations according to plan/program.
·         Compliance with Seadrill training, certification and competence requirements.
·         That all relevant personnel are adequately trained in handling emergencies.
·         That all emergency equipment is in good condition and configured as required.
·         Non-compliances are promptly acted on and reported to the direct supervisor.
·         Training and competence assessments as assigned and/or required are performed.
·         Compliance with the standard for tidiness and cleanness.
·         Assume the safety role as per station bill and emergency preparedness plan.
Responsible for/ensure:
·         Managing the marine department.
·         Budgetary control of the department.
·         All relevant governing documents are adhered to by direct reports.
·         All relevant governing documents are revised as and when required.
·         Stability and ballast operations are conducted according to requirements.
·         That clear daily operational guidelines are provided to all direct reports.
·         Visible leadership by spending time in the field and monitoring daily operations.
·         Operational progress is reported to the Rig Manager and OIM as required.
·         Required logbooks are maintained and updated as per requirements.
·         Active participation in meeting activities.
·         Subordinates are trained to fill higher positions.
·         Other duties are performed as required and/or directed by his/her direct supervisor.
Responsible for/ensure:
·         That the marine equipment is maintained and maintenance is recorded.
·         Sufficient stock of marine equipment spare parts and materials is maintained.
·         Equipment is prepared for future marine operations.
·         As per Corporate and Regional specific Delegation of Authority matrices.
·         As per Seadrill training and competence directives.
2.0 REGIONAL REQUIREMENTS
This section describes requirements deemed necessary for this position in the respective region and are considered as additions to the requirements outlined in Section 1.
The requirements in Section 1 are to be considered minimum corporate requirements and deviations from same are to be handled in accordance to the Directive for Handling of non-conformities.