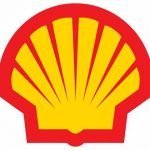 Shell
Company description 
As a global energy company operating in a challenging world, we set high standards of performance and ethical behaviors. We are judged by how we act and how we live up to our core values of honesty, integrity, and respect for people. Our Business Principles are based on these. They promote trust, openness, teamwork, and professionalism, as well as pride in what we do and how we conduct business.
Building on our core values, we aspire to sustain a diverse and inclusive culture where everyone feels respected and valued, from our employees to our customers and partners. A diverse workforce and an inclusive work environment are vital to our success, leading to greater innovation and better energy solutions.
An innovative place to work
There's never been a more exciting time to work at Shell. Everyone here is helping solve one of the biggest challenges facing the world today: bringing the benefits of energy to everyone on the planet, whilst managing the risks of climate change.
Join us and you'll add your talent and imagination to a business with the power to shape the future – whether by investing in renewables, exploring new ways to store energy or developing technology that helps the world to use energy more efficiently.
A rewarding place to work
Combine our creative, collaborative environment and global operations with an impressive range of benefits and joining Shell becomes an inspired career choice.
We're huge advocates for career development. We'll encourage you to try new roles and experience new settings. By pushing people to reach their potential, we frequently help them find skills they never knew they had, or make career moves they never thought possible.
Where you fit in
Shell Trading and Supply is the world's largest energy trading business and operates in every major energy market around the world. It supports the Shell group businesses by trading natural gas, electrical power, crude oil, refined products, biofuels, chemical feedstocks, freight, and environmental products. Shell Trading and Supply also manages one of the world's largest fleets of liquefied natural gas carriers and oil tankers and provides maritime expertise and logistics to Shell companies and external customers. Our aim is to create value for Shell's shareholders, customers, and counterparties across the globe by forging successful partnerships that generate mutually beneficial commercial opportunities.
The Market Risk Operations Team is responsible for ensuring that risk processes are operated efficiently and accurately, and that controls in both the risk area and front office are performed correctly.  The Market Risk Operations Analyst reports to the Manager of Market Risk Operations. The candidate will need to be comfortable with working independently with limited supervision at times and be able to thrive as part of a global team with members in the US, UK, India, and Singapore.
The goal is to ensure that all data needed for portfolio valuation is complete, timely and accurate, and that systems and controls are in place to ensure compliance with the global Risk Management framework.
Market Risk Operations Analyst
What's the role?
As Market Risk Operations Analyst, you will be responsible for the following duties:
The Market Risk Operations group is responsible for maintaining observable valuation inputs e.g., exchange prices, broker quotes, derivable volatilities, and correlations to risk calculations.

Understand physical spot price assessments and the construction of forward curves.

Working with Market Risk analysts and traders to come up with the best forward curves possible, and to implement them in the trading systems alongside the Business Operations team.

Regularly review assumptions and estimates in our valuation curves to ensure that they are suitable and up to date.

Manage user testing of systems functionality and enhancements while providing feedback to key stakeholders.

Must be a systems and data expert ensuring that knowledge around market risk reference data & forward curve construction is well documented for the benefit of the wider Market Risk team. . Ensure process excellence, identifying bottlenecks in Risk processes. Implementing error-checking as a natural part of all processes so output is 'Right First Time'.

Processes, clarify accountabilities, and simplify interfaces to allow the smooth running of the Risk organization.

Be an end-to-end deal expert understanding risk at all parts during the life of a deal interacting with the functional experts to help identify and suggest remediation to those risks.

Implement Shell best practices in commodity trading risk management.

Ensure that Risk fulfils its role as an independent "check and balance" function and is viewed as such by other parts of the organization.

Promote a culture of continuous improvement by having the courage to challenge established processes. This includes identifying inefficiencies in local and global operations and opportunities to streamline and automate shared processes and interfaces.
Requirements
What we need from you –
Must have legal authorization to work in the US on a full-time basis for anyone other than current employer.

Candidate must have minimum of three (3) years working experience within a trading, financial or risk management organization

Bachelor's Degree in Business, Economics, Mathematics, Science, Engineering or IT, or workplace experience in the energy trading industry.

Candidate must have knowledge of financial, commodity and energy markets, derivative instruments, and hedging which could have been gained in a Market Risk, Product Control or Trade Control roles.

Intermediate to Advanced Excel skills, such as pivot tables, lookups, VBA macros. SQL and Python an advantage, other coding languages can also be useful.

Experience with Endur, DEX or comparable energy trading risk management system.

Also, this is a role for a person who brings diversity of thought, who is not afraid to speak up and who is comfortable challenging stakeholders.