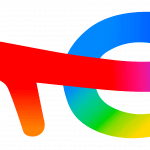 Total Energies
BEAUMONT-BEAUMONT OFFICE(TX-USA)
Job Description
Introductory Material Handler position is responsible for:

Controlling and operating equipment associated with the warehouse. 

Maintaining the reliability of the warehouse equipment. 

Responsible for safe loading of packaged product for shipment. 

Responsible for receiving and the safe unloading of packaging materials and other warehouse deliveries. 

When qualified for Packaging Operations,  responsibilities include:

Responsible for the operation of packaging equipment.

Responsible for troubleshooting, performing minor maintenance, and preventative maintenance on 

packaging equipment.

Top Position (Finishing Building Lead) is responsible for:

Working with heat exchangers, lock out tag out, and permit writing.

Oversees efficiency of finishing building operations. 

10% Warehouse Responsibilities / 90% Packaging Operations 
Candidate profile
High School Diploma or equivalent and 3+ years recent warehouse, packaging, finishing building or petrochemical/refinery industrial experience

OR

High School Diploma or equivalent and four years of military experience

OR 60 College Credit Hours

Expected to participate on all Emergency Response Teams.
Metier
Lifting & Handling
Employment type
Regular position
Experience level required
Minimum 3 years
Employer company
TotalEnergies Petrochemicals & Refining USA, Inc.
Branch
Refining & Chemicals
About us / company profile
Give your best to better energy and make the commitment with TotalEnergies. With over 500-plus professions in 130 countries, we offer high safety and environmental standards, strong ethical values, an innovation culture and wide-ranging career development. Be part of the global team whose mission is already shared by 100,000 employees: to make energy better each and every day.