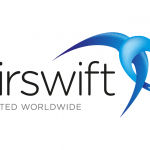 Airswift
Job description
Commencing in November / December, our client seeks Material Controllers for a Site Based Role on a FIFO basis, 14/7 roster for an initial 12 month contract.
About the role:
Assist in the maintenance and operation of a materials control system for the site, based on our Enterprise Resource Management (ERM) system and Customer's particular requirements. Overseeing and ensuring compliance of Site Contractor(s) material receipt, sign-off, Oversupply, Shortage and Damage (OS&D) and equipment storage and preservation requirements.
Key Capabilities
Comply with Company and Project purchasing and materials management policies and procedures and act within limits of delegated authority.
Operational report to construction manager on site while functional reporting line is maintained to procurement.
Using ERM, or other system required by Customer, provide continuous control of all materials and equipment from receipt at the site to final installed location within the facility
Ensure safeguarding, preservation and maintenance of materials and equipment during possession and/or management by the Company.
Determine and report in ERM overages, shortages, non-conforming and damaged materials and equipment.  Develop and implement plans to remedy discrepancies and negative impacts caused by these anomalies. Liaise with the project procurement team to report deliveries and any discrepancies.
Identify surplus material and process its movement through the disposal and scrap process.
Liaise with expediting and logistics coordination in the safe and timely delivery of the equipment and materials to site.
Assist purchasing and logistics in identifying, segregating and issuing commissioning and first issue spares stocks.
Perform or assist in periodic audits of stores, warehouse, tool cribs and free issue stocks as required by Company procedure or Customer.
About you:
Industry Specific Experience:
Material Controller: at least 6 years at intermediate level performing the assigned tasks and providing supervision and guidance to assigned personnel;
Education – Qualifications, Accreditation, Training:
Relevant education includes two years beyond the secondary school level, preferably in design, business or a related field. 
IT Skills:
Proficient in the use of computers and commonly-used business software, especially data base tools which track, monitor and report movement of items