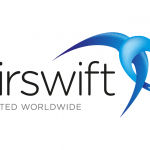 Airswift
Job description
Our client is seeking a MC Engineer to join a 6-month voyage to Brazil from Dubai.
Job Responsibilities:
Ensure that Company HSE policies and procedures are adhered to in all phases of the work.
General HSE follow-up and monitoring.
Provide guidance and leadership on all matters relating to Mechanical completion.
Assist projects in planning and development of Systems Completion Plans.
Participate in the process to approve Contractors Completion Management System (CMS), to be used as a tool to plan and report status on mechanical completion, preservation and Pre commissioning.
Ensure, evaluate and confirm that the Completion Management System (CMS) is used for status tracking, certification and quality purposes as outlined in the MC Manual.
Work closely with Site engineering and construction team to ensure their understanding of completions requirements provide seamless transition from engineering through construction and handover to commissioning.
Monitoring and guiding Mechanical Completion organizations with respect to: Mechanical Completion planning and execution procedures, processes, and deliverables, Development of Mechanical Completion management procedures, Functional and section checks, Work permits (PTW), Handover to Commissioning (MCC) ),Factory Acceptance Testing (FATs) plans and schedules, Preparation of Mechanical completion packages, Mechanical completion activities, Complete special studies, projects and assignments as needed.
Regular quality check on contractors engineering data registers by checking IFC drawings against engineering data transferred into CMS.
Monitor and ensure completions requirements are included and completed in all relevant procurement packages.
Monitor and report status on mechanical completion activities by Contractors.
Plan and coordinate Client involvement in Mechanical Completion activities.
Ensure that Mechanical Completion is completed in a timely and efficient manner
Provide input to weekly as well as monthly reports as required by the project.
Required Skills:
A minimum of 10 years' experience of mechanical completion activities on FPSO projects
In depth knowledge Project Completion Systems (CMS, PCS)
Knowledge of Mechanical Completion tools
Experience with Siemens is Critical
Knowledge of MC Documentation control and distribution
Strong technical writing and reporting skills
Knowledge of international codes & standards
Hands on and Proactive disposition
Good relationship and communication skills.
Strong Coordination and Leadership skills.
Valid offshore docs like: Bosiet, OGUK, Seamans book.