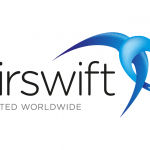 Airswift
Job description
Airswift has been tasked by one of our major clients to find a Measurement Technician to work on a 12-month contract in Kenedy, TX.
Responsibilities:
Supports Operations group and ensure that contract obligations and lease agreements are complied with in regard to the scheduling of Meter Test, calibration verification of the Secondary Element, inspection of the Primary Element, and Natural Gas Sampling according to the company's Measurement Policies and Procedures.

Responsible for maintenance and repair of measurement station, and associated equipment including and not limited to EFM (Electronic Flow Meters), meter tubes, composite samplers, radio communications, PD meters, Coriolis meters, and auxiliary pressure transmitters.

Responsible for scheduling and maintaining various types of measurement equipment as it pertains to the petroleum industry.
Requirements:
Maximum of 3 years of experience.

Provides technical and/or administrative support. Demonstrates the ability to learn terminology, applications and standard procedures for performing the job function. Performs routine, basic office/field tasks using established procedures