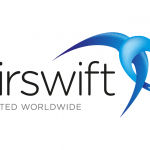 Airswift
Job description
 

Overall Job Purpose

Reporting to the Commissioning Manager, the Mechanical Commissioning Engineer's core responsibility is to plan and organize completions engineering and to supervise project commissioning engineers in the development of commissioning deliverables in line with the project commissioning execution plan.  In addition, to successfully perform the previous planned pre-commissioning and commissioning activities being compliant with overall project schedule.

Core Responsibilities

Management of Mechanical preservation equipment and item
Follow up the Mechanical Equipment Completions managing the Completion System finalizing the Mechanical system ready for commissioning which include Gas Turbines, Gas Compressors, Air compressors, Pumps, and Static Equipment, as Heaters, Pressure Vessels, etc.
Commissioning of Mechanical Systems, Functional tests and system certification with Class Society (DNV, ABS, LOYD, BV, etc.)
Reviews the commissioning deliverables developed such as commissioning execution plan, commissioning core test plan, and PTW/LUN/LOTO procedures, to ensure compliance with the overall commissioning execution plan and project timelines regarding all the Mechanical Equipment and System SoW.
Participates in meetings with the project team to review progress
Independently deals with regulatory authority, class, vendors and clients
Reviews and monitors the project progress through progress reports prepared by the completions team members against the project team's requirements in order to anticipate changes in planned manpower loading and where necessary, requests for manpower adjustment in a timely manner including the MIMS-Knowledge Database
Ensures keeping systems/sub-systems already commissioned in operation with proper skilled workers, prior to handover to Pre-Operations team.
Safety compliance – plans and carries out audits of procedures, safety practices and documentation/records on the department and site execution team to ensure compliance and identify gaps and training enhancement requirements of team members.

Qualifications & Experience

Bachelor's in Mechanical Engineering with relevant years of working experience.
10 to 12 years of relevant working experience in commissioning in oil and gas sector.  Comprehensive knowledge on functionality of FPSO, focus in Mechanical Equipment (rotation and static) mainly HP centrifugal compressor motors.
Proficient in using & directing the use of Planning tools, Smart Engineering Tools (DESIRABLE), Adobe Acrobat, Company's online databases and understands the relevant information interface between databases as per department training matrix in order to utilize them when preparing commissioning deliverables.
This position is based in Singapore with travel overseas.