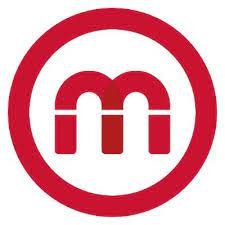 Morson
Mechanical Design Engineer – Installation Assemblies
This is more than just a job; this is a legacy.
The role is responsible for the design and delivery of the SMR Mechanical, Electrical and Plumbing (MEP) modules and installation assemblies within the reactor design and the wider power station. The role will involve developing an understanding of the full technical requirements and lifecycle of the modules, developing arrangements, and determining manufacturing, installation and commissioning methods. The role will require design experience in some or all of the following areas:
Design for manufacturing of mechanical and electrical assemblies.
Design for installation and assembly of mechanical and electrical systems.
Design for inspection and commissioning of process plants.
Design for through life inspection, operation, repair and replacement of mechanical and electrical process systems.
You will work within a core team within the Installations Assemblies area of the business and have responsibility for the development of a defined cluster of modules in a key area of the Reactor Island design. Getting the layout, modularisation and installation design right is absolutely critical to achieving the overall business objective and the key part of our novel design approach.  
Logical problem solving and strong engineering design decision making will be crucial in this role to arrive at the optimal arrangement and design of the modular solution.
Applicants should have familiarity with the application of codes and standards through design, safety case engineering, requirements management, systems engineering methods, and verification and validation.
Knowledge of the application of risk management, data driven manufacturing and installation process improvement, and installation/construction schedules and planning are highly desirable.
Experience within the design of nuclear mechanical systems is highly desirable, but not mandated. Applicants with wider industry experience in the application of modularisation and mechanical design of process systems will also be considered.
Introduction
Rolls-Royce SMR was established with one clear goal – to deliver clean, affordable energy for all.
Rolls-Royce SMR offers a radically different approach to delivering nuclear power. A 90% factory-built solution, drastically reducing project risk, shortening construction times and increasing delivery certainty.
The Rolls-Royce SMR is a world-class global product for a global market – using established nuclear technology developed by a UK-based team building on decades of engineering, manufacturing and nuclear reactor design experience.
About the position
Development and production of integrated, modular MEP solutions through concept design development and optioneering.
Working with due regard to Health, Safety and Environment to ensure that work complies with all necessary corporate, business and legislative requirements and procedures.
Understand the nature of the risks applicable to reactor installations and make decisions in accordance with this understanding and the programme risk profile.  Clearly articulate the risks and manage as appropriate with the SMR project.
Support the development of product configuration and data management.
Deliver reactor installation designs and attributes that meet the customer requirements in respect of quality, time & cost.
Working alongside integration and CAD engineers to develop arrangements of the installation assemblies.
Ensure that quality is maintained throughout the SMR project lifecycle by undertaking appropriate technical reviews and providing the required inputs to the main project technical review gates.
Qualified to degree level or equivalent in Mechanical Engineering or a related discipline.
Chartered Engineer (or working towards Chartership)
We are looking for candidates with a range of experience to build our teams at varying levels of seniority from newly qualified graduates to seasoned professionals with many years of relevant previous experience.
Proven experience in the delivery of significant installation design programmes to time, cost and quality.
Experience in leading the development of design solutions from initial concept through to detailed design definition using a robust Design Process, this will include experience of DfX and trade-off studies to ensure an optimum design solution is produced.
Qualifications & Experience
Confidence can sometimes hold us back from applying for a job. But we'll let you in on a secret: there's no such thing as a 'perfect' candidate. If you feel you meet 75% of the requirements for this role, we would love to hear from you.
Also, if you are considering a career move or a sector-jump, please get in touch, we welcome applications from people with transferable skills.
Pay and Benefits
A highly competitive salary is on offer along with a performance related bonus.
A range of flexible benefits are available to choose from, enabling you to create a bespoke package to suit your needs.
Travel
The location of work can be either Derby or Warrington.
Flexible working / hybrid and remote working patterns are available with agreement.
Working hours are 37.5 hrs per week with some additional hours as and when required.
Who we are
Rolls-Royce SMR's small modular reactor (SMR) programme is the first of its kind in the UK.
A Rolls-Royce SMR power station will have the capacity to generate 470mw of low-carbon energy, equivalent to more than 150 onshore wind turbines. It will provide consistent baseload generation for at least 60 years, helping achieve the Government's target of 24GW of nuclear energy by 2050.
In addition to stable base load power, Rolls-Royce SMRs will be able to provide energy for the manufacture of green hydrogen and synthetic fuels, to support the path to Net Zero and the decarbonisation of transport.
Out technology is based upon well-established Pressurised Water Reactor (PWR) technology, in use all over the world, but Rolls-Royce SMR's unique approach will see the reactor components built in factory conditions and assembled on site.
Our factory-built model is entirely scalable, as demand increases, we invest in further factories using the same design and management systems used for all our SMRs.
 When fully operational the Rolls-Royce SMR programme is forecast to create 40,000 regional UK jobs by 2050 and generate £52bn in economic benefit.  
Having begun the design assessment process with the UK regulators, the organisation is at a point where it needs to significantly increase its workforce, offering candidates the opportunity to work with cutting edge technology within a world-class team.
How to apply
Rolls-Royce SMR is an equal opportunities employer. We celebrate diversity and are committed to creating an inclusive environment for all employees.
‍However you identify or whatever your path here, please apply if you see a position that interests or excites you. Come join us and help us build a global company where we're all proud to belong. Confidence can sometimes hold us back from applying for a job. But we'll let you in on a secret: there's no such thing as a 'perfect' candidate.
Rolls-Royce SMR is a place where everyone can grow, so whatever background you bring with you, please apply if this is a role that would make you excited to come into work every day.
If you are not yet ready to apply, but would like to find out more, please contact kris.charnock@morson.com to arrange a confidential conversation with a recruitment partner.