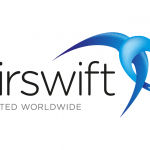 Airswift
Airswift has been tasked by one of our major Oil and Gas clients to seek a Mechanical Design Technician to join their team in Taylor, TX on a 12-months assignment. 
Responsibilities:
Collaborating with a team of designers and engineers, you'll help us engage with clients and subcontractors, designing some of the world's most advanced facilities.
You'll support the design and construction of mechanical systems, including HVAC, Utilities, Plumbing and Fire Protection.
Your role keeps our company connected and we'll support you with what you need to be successful.
This position will involve on-site construction support of Fire Protection sprinkler piping and other mechanical trade work.
Your role will be to interface daily with construction contractors and the design team to verify design intent and specifications are being followed while responding to contractor questions.
Qualifications:
Here's what you'll need:
High school graduate or equivalent
At least 3 years of AutoCAD design experience
At least 4 years of construction site field work with building mechanical systems and equipment
 At least 1 year of Revit design experience
Prior experience with the construction and installation of Fire Protection sprinkler systems
High standards for personal safety and accountability
Excellent written and verbal communication skills
Experience with Microsoft Office software (Outlook, Teams, Word, and Excel)
You will stand out if you have: 
Technical or Associate's degree in relevant field
SmartPlant and NavisWorks
Strong problem-solving skills
Forward thinking, eager to learn best practices, and contribute with innovative ideas
Displayed ability to learn quickly and driven to broaden knowledge base
Ability to collaborate and work effectively in a variety of teams, including multi-disciplinary teams
Industrial design experience including high-tech manufacturing, semiconductor facilities, data centers, or similar