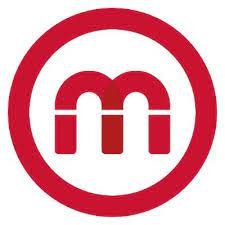 Morson
Maintenance Technician – Permanent Position in Middlewich, Cheshire.
Package £35,847 to £40,000 p.a. depending on skills and experience or upon completion of multi-skilling training.
Tata Chemicals Europe (TCE) is one of Europes leading producers of sodium carbonate, salt and sodium bicarbonate and other products, from our plants in Cheshire, UK.
We are the UKs only manufacturer of soda ash and sodium bicarbonate. Our high-quality soda ash is used in the manufacture of glass, detergents and chemicals and in several other industry applications. Our many grades of sodium bicarbonate have applications ranging from haemodialysis and pharmaceuticals, food and animal feed, flue gas treatments through to detergents and personal care products.
A recent £20 million investment at one of our Northwich sites will see TCE make net zero sodium bicarbonate and one of the lowest carbon footprint sodium carbonate products in the world.
Our British Salt Business in Middlewich is the UKs leading salt business, producing pure white salt for a variety of uses from food, water-softening, and industrial uses through to de-icing. Having recently completed an £10m Boiler Project, the site is continuing to invest and is now working hard to build and commission a new Pharmaceutical Salt grade plant, to further grow its business.
Our site operates on a 24×7 basis and with around a hundred employees on site, it has the advantages of working for a company with a rich history and great family feel.
What will you be doing?
Due to an internal move, we are seeking a qualified Mechanical Maintenance technician with experience ideally gained in a heavy industrial environment, who is already experienced in fabrication and rigging or is keen to develop their skills in these areas.
You will work as part of a maintenance team supporting plant up down through daily activities and as part of an out of hours on call team, on rotation.
• Maintain, overhaul and repair plant and equipment
• Carry out statutory overhauls
• Safely work alone and as part of a flexible team
• Utilise SAP CMMS systems to document Asset History
• Deliver and Execute Planned Preventive Maintenance routines and inspections
• Minimise downtime and Maximise production reliability
What kind of person are we looking for?
Essentials
• Someone with a good team and work ethic, who has a 'can do' attitude and strong a commitment to working safely, who understands that equipment availability is a priority for a 24 x7 manufacturing process.
• Has completed an Apprenticeship to NVQ Level 3 /ONC standards in a relevant Mechanical discipline.
• Is competent in the use of all hand tools.
• Has experience of working with automated packing machines, drive systems, conveying systems, industrial fans and blowers,
• Has experience in vessel work, opening up and preparation for pressure vessel inspections
• Has experience of pipework installation, rotating machinery, bearings, centrifugal pumps, valve installation and overhaul.
• Has the ability to understand and work from basic engineering drawings.
Desirable:
• Has rigging experience, lifting and slinging using overhead cranes and other manual handling lifting equipment.
• Has fabrication skills including arc welding, oxy fuel burning etc.
• Experience and knowledge of steam turbines, hydraulics, pneumatic, Compressors, welding and FLT experience would also be an advantage.
What can I expect in return?
Our people have always been at the centre of the Company's success. In return for their hard work and commitment we offer a generous benefits package which includes:
• 37 days' holiday per year (including bank holidays)
• Excellent contributory pension scheme
• Healthcare
• Life insurance
• 37.5 hour working week, paid overtime for call ins and planned work outside of this
• A paid volunteer day for charity work for local causes each year
• Staff discounts for Jaguar Land Rover car purchase
• A range of other benefits including a Cycle to Work scheme
• A company with a real family feel