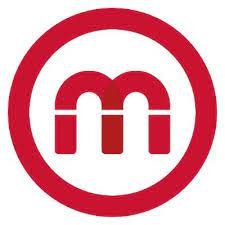 ROLE: Mechanical Production Technician
LOCATION: Immingham (Northeast Lincolnshire)
SALARY: £41,800 + Overtime (x1.5 rate) + up to 20% performance bonus + Private medical Healthcare + Pension
THE CLIENT

VPI is a UK-based power company, providing energy to the National Grid. We are part of the UK's pathway to Net Zero, complementing the increase in renewable energy to power homes and businesses. Our portfolio includes CCGT, OCG and CHP Power plants as well as hydrogen and carbon capture projects to help lower emissions and develop a future for decarbonised, dispatchable, and flexible generation in the UK.
THE POSITION

An opportunity has arisen for a Production Technician to work within the Mechanical team at Immingham CHP in North Lincolnshire.
VPI Immingham is a combined heat and power plant near Immingham. It is one of the largest CHP plants in Europe, capable of generating 1240MW – approx. 2.1% of UK electricity peak demand and up to 930 tonnes of steam per hour. Safety is at the core of the business and great care is taken to ensure the safety of its personnel and to protect the surrounding environment.
We are a team of just over 60 people so teamwork, empowerment and responsibility are vital to our success.
RESPONSIBILITIES
Undertake routine maintenance, projects and fault finding
Engage further technical resources as needed
Work with Production Leads to ensure an accurate daily schedule and two week look ahead is produced
Provide accurate and detailed feedback on defect resolution and routine maintenance findings
Undertake outage support during outages from defect identification, through planning to successful implementation and area assigned management
Produce maintenance work packs including reviews of risk assessments and method statements
Participate in Reliability studies, RCA,'s, HAZOPs for plant areas
Undertake Site Safety Rule authorizations from Competent Person, Nominated Supervisor to Appointed Person
Problem solving and investigation into failures and deterioration mechanisms
Advise on plant and process related issues
SKILLS & EXPERIENCE
Apprentice trained in a relevant engineering discipline
Ideally experience within the generation sector and/ or the water treatment/ processing sector
Previous maintenance and fault-finding experience on Rotating and Non-Rotating plant
Chemical handling and system maintenance
Experienced in planning and scoping works with the ability to take responsibility for completing small projects
THE PERSON
Self-motivated and able to work with limited supervision
Desire, aptitude and attitude to learn and develop, sharing your knowledge and experience with colleagues
Embraces change and adapts to new situations / working methods
Flexible approach applying your skills to meet the business needs
Promotes business ethics with high regard to Safety and the Environment