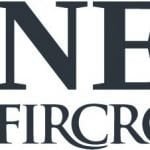 NES Fircroft
Job Description
NES Fircroft are recruiting for a Mechanical Superintendent to join a leading renewable energy contractor on a landmark Solar Farm Construction project based in Uralla, NSW. Please see details about the role below:
 – Mechanical Superintendent
 – $120k – $130k, Plus ($500 LAFHA per week) + SA
 – FIFO/DIDO available after travel restrictions ease
 – Rostered role (3 weeks on/1 week off) 
Job Description
Mechanical Superintendents oversee all aspects of the planning, implementation, and completion of Mechanical (piles execution, structure installation, trackers, modules installation, etc…) project works. Mechanical superintendents develop and enforce a budget for their works, as well as supervise and manage workers and field personnel in executing the mechanical works. They also ensure all safety measures and regulations are followed, as accident prevention and worker safety are high priorities in this potentially dangerous environment. They monitor work progress and coordinate with the rest of the Project Team to deliver progress reports.
Mechanical superintendents are needed on-site to develop their implementation plans and subsequently monitor activities of their work crews, ensure progress and safety, and oversee quality control testing once the project or the activity has been completed.
The mechanical superintendent will:
Report to the Construction Manager, Mechanical Superintendent will be the first point of contact in managing the mechanical works of the Solar Farm. As the Mechanical Superintendent, will also be responsible for overseeing and leading construction activities and sub-contractors when the Construction Manager is off.
The purpose of this role is to provide mechanical engineering expertise. Reporting to the Construction Manager helping manage the construction and contractual requirements.
Be responsible of the execution of the mechanical works in the project.
Work to make sure contractors' terms are fulfilled and disputes are resolved.
Support the logistic manager and the procurement manager to make sure that products arrive on time and are purchased at lowest possible cost.
Supervise workers, managers, and civil subcontractors to ensure their work follows plans and is on schedule.
Study and understand the budget and scope related to their mechanical package.
Analyze the drawings related to the mechanical package from Engineering and subcontractors.
Provide technical support and advise to procurement and contract team for the subcontract agreement of this mechanical package of works.
Attend to the Internal Coordination Meeting to contribute to the success of the Project.
Provide feedback regarding the performance of their supervisors.
Oversee and supervise field personnel and mechanical subcontractors; managing and supervising Production and Quality of mechanical Subcontractors and self-performance´s civil workforce, making sure they comply with scheduled works and contract´s requirements
Be accountable for site-related action;
Ensure the necessary materials and plant equipment are available on site to meet installation dates, whether it is self-performing or subcontracting the activities.
Ensure all work is completed in line with the project schedule;
Ensure that relevant HSE, Quality and contractual requirements are applied and adhered to
Allocate and coordinate jobs to their workgroup;
Develop and effectively communicate the Project Plan and schedule to workgroups;
Ensure the quality of work meets the required standards and conduct with QA/QC inspectors work audits on job completion;
Ensure the delivery of the job within time and cost targets by effective supervision;
Resolve any site issues, with direct interface with the client, through coordination meetings or discussions;
Promote leadership and teamwork within the workgroups;
Manage and monitor the implementation of all health, safety and environmental management obligations and systems at the site;
Manage the mechanical works;
Prepare weekly production reports and issues/risks;
Ensure works are delivered as per contract agreements;
Effectively communicate any issues to the relevant parties;
Preparation of the daily report with all the machinery, manpower, staff and performance reached in the day;
Requirements
8+ years´ Experience in construction of Solar Farms as a Mechanical Superintendent or site Supervisor.
Bachelor degree is recommended.
Uncompromising focus on safety.
Proven leadership abilities with strong focus on team-building and performance management
Strong interpersonal skills and ability to communicate at all levels;
Attention to detail with high degree of accuracy;
Understanding of contracts, schedules, documentation management and financial administration
Ability to manage multiple tasks and interfaces and prioritize accordingly;
Knowledge and experience in the development and implementation of Project & Site Office systems;
Experience in coordinating a team of up to 100 members. Strong supervisory experience is a requirement, as they must manage a team of workers and meet goals independently of the other aspects of construction and with minimal oversight
Experience in managing subcontractors across a range of discipline.
With over 90 years' combined experience, NES Fircroft (NES) is proud to be the world's leading engineering staffing provider spanning the Oil & Gas, Power & Renewables, Infrastructure, Life Sciences, Mining, Automotive and Chemicals sectors worldwide.With more than 100 offices in 45 countries, we are able to provide our clients with the engineering and technical expertise they need, wherever and whenever it is needed. We offer contractors far more than a traditional recruitment service, supporting with everything from securing visas and work permits, to providing market-leading benefits packages and accommodation, ensuring they are safely and compliantly able to support our clients.