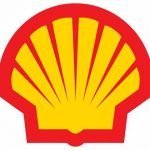 Shell
Want to have an impact on over 12 hours of someone's day?  That is the average time consumers spend with media on a daily basis.  And not only does the quantity of time continue to increase year over year but the mediums in which people consume media has exponentially grown over the last several years.  The Jiffy Lube Media Specialist will be in the middle of it all – ensuring that the brand reaches the right consumers in the right ways to drive significant business results.
Where you fit in –
The Media Specialist will be part of a newly created brand team under the Team Lead that will be responsible for planning and implementing marketing plans to recruit and retain consumers. In addition to the Media Specialist, the brand team will include an associate brand manager, promotions manager, and a customer service manager and work collaboratively across Field Marketing and Marketing Operations. 
While this role will be an individual contributor, the cross-functional collaboration will be critical to ensuring that an integrated, holistic marketing plan is developed as media is just one slice of the pie.  The Media Specialist will have direct accountability for the National advertising budget to ensure funds are managed and utilized effectively and efficiently.
What's the role –
The Media Specialist is responsible for developing, executing, managing, and measuring paid media campaigns for Jiffy Lube across both online and offline platforms.  Key responsibilities include, but are not limited to:
Day-to-day managing of the media agencies to execute against the national media plan

Evaluating performance metrics and analyzing media results to optimize future plans

Leading annual media planning in coordination with the brand team and the greater integrated marketing council

Partnering with the Field Marketing Team to localize and optimize the national plans for franchisees usage

Supporting the Digital Marketing Manager in SEO execution, including audits and blog content

Managing strategies and developing content for website/microsites while working closely with technology team to ensure data privacy and regulatory requirements are managed accordingly

Identifying new technologies and platforms to test and learn
What we need from you –
The Media Specialist must have a strong grasp of both traditional and non-traditional media channels, experience in building effective media campaigns and a clear understanding of how consumers engage with media. 
Additional requirements include:
Must have legal authorization to work in the US on a full-time basis for anyone other than current employer.

Bachelor's Degree required

Minimum of three (3) years experience in media planning or digital marketing required

Proficiencies in digital media and evolving technology platforms

Analytical strengths to evaluate media performance and optimize results

Demonstrates a deep understanding of consumer behavior, media consumption and evolving trends

Strong negotiator and manager of agencies/suppliers

Excellent written, verbal, and interpersonal communication skills

Ability to travel up to 30% as the need arises for specific projects and meetings

Houston office-based with a flexible 9/80 work schedule
About Jiffy Lube
Founded over 40 years ago, Jiffy Lube serves approximately 20 million customers each year at more than 2,000 franchised service centers across North America. Jiffy Lube pioneered the fast oil change industry in 1979 by establishing the first drive-through service bay, providing customers with fast, professional service for their vehicles. The company continues to lead the industry with the evolution of its new business model, Jiffy Lube Multicare, which offers oil changes, brakes, batteries, and tires as well as other services consumers want and need. Headquartered in Houston, Jiffy Lube is a wholly owned, indirect subsidiary of Shell Oil Company. Visit www.JiffyLube.com to learn more about Jiffy Lube and vehicle care.
Company description 
Shell is a global group of energy and petrochemical companies with about 84,000 employees across more than 70 countries. We aim to meet the world's growing need for more and cleaner energy solutions in ways that are economically, environmentally and socially responsible.  We have expertise in exploration, production, refining and marketing of oil and natural gas, and the manufacturing and marketing of chemicals.
As a global energy company operating in a challenging world, we set high standards of performance and ethical behaviors. We are judged by how we act and how we live up to our core values of honesty, integrity and respect for people. Our Business Principles are based on these. They promote trust, openness, teamwork and professionalism, as well as pride in what we do and how we conduct business.
Building on our core values, we aspire to sustain a diverse and inclusive culture where everyone feels respected and valued, from our employees to our customers and partners. A diverse workforce and an inclusive work environment are vital to our success, leading to greater innovation and better energy solutions.
An innovative place to work
There's never been a more exciting time to work at Shell. Everyone here is helping solve one of the biggest challenges facing the world today: bringing the benefits of energy to everyone on the planet, whilst managing the risks of climate change.
Join us and you'll add your talent and imagination to a business with the power to shape the future – whether by investing in renewables, exploring new ways to store energy or developing technology that helps the world to use energy more efficiently.
A rewarding place to work
Combine our creative, collaborative environment and global operations with an impressive range of benefits and joining Shell becomes an inspired career choice.
We're huge advocates for career development. We'll encourage you to try new roles and experience new settings. By pushing people to reach their potential, we frequently help them find skills they never knew they had, or make career moves they never thought possible.