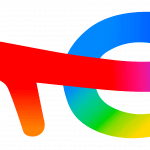 Total Energies
At TotalEnergies Trading and Shipping, innovation, digital and simplification are part of our daily life!
Are you looking to grow your career in the vibrant world of energy trading?
Do you have interest in energy markets and have good programming skills? 
If yes, we would love to see your profile!
Context and environment
TotalEnergies Trading Asia Pte. Ltd. (TTA) is a wholly owned affiliate of TOTSA TotalEnergies Oil Trading S.A., supporting refining supply and production in addition to international trading and marketing with other Trading & Shipping entities and third parties in Crude Oil, Fuel Oil, Mid-Distillates, Gasoline, Naphtha and Shipping activities. Our multi-tasking team of Middle Office Analysts is closely working with Front Office (traders) & Operations.
Joining this team offers the opportunity to get a global view on trading activities (physical & derivatives) allowing to develop competences on risk management. Due to the increase in trading activity over recent years, this forward-looking team is always on the hunt for solutions to speed-up and standardize results by leveraging on digital tools (Python, Power BI etc.). We are now looking to hire a multifaceted individual eager to contribute to this team.
Responsibilities
Middle Office Controls for assigned Refined Products, Bunker, Petrochemicals and Crude Oil books: