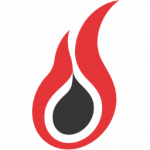 EOG Resources
<!–

–>
Assemble & disassemble mud motors.
Paint and stencil mud motors.
Assist cleaning of wash bay pits.
Adhere to QAQC system.
Follow procedures & manuals.
Accurately record and enter all data/measurements into tracking system.
General station maintenance & duties, ensuring all station equipment is clean, fully stocked, organized  & functioning properly.
Perform daily assessment of all station equipment.
Identify & report any issues observed.
Safely operate forklift to move equipment around the yard.
Perform various other duties and activities as assigned by Foreman/Supervisor.
Wear proper PPE & utilize safe work practices at all times.
Participate in all required meetings, training and development activities.
Job Description
Job Requirements
<!–

–>
1+ years related experience.
Ability to successfully manage multiple tasks and timelines.
Be organized.
Ability to read and understand procedures/manuals and follow work instructions.
Good communication skills with the ability to resolve issues as they arise.
Ability to work within and as a team.
Computer literacy, including Windows and Microsoft Office.
Maintain safety and quality awareness.
Experience with most equipment in a motor shop.
Physically capable of performing all task within a motor shop.
Position will be filled at a level commensurate with experience.
EOG Resources is an Equal Opportunity/Affirmative Action Employer including Veterans and Disabled.