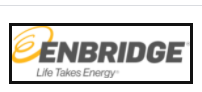 Husky Energy
Posting End Date:  AUG 15, 2021
Posting will expire at 11:59 pm local time.
On January 1, 2021, Husky and Cenovus combined to form a resilient integrated energy leader. Husky is now part of the Cenovus group of companies.
One of Husky's advantages is that we are an integrated oil and gas company. From exploration to development, production, refining and marketing, we've got it all! Combine this with a range of learning and development tools and an inclusive work environment, and you are well-positioned for a successful career at Husky.
We have training, mentoring and career development programs and resources to help you develop both personally and professionally – as an employee or a leader. We offer many internal leadership and business skills courses along with tuition reimbursement programs for qualified employees. Every year, a significant number of our employees are able to take on new roles within the company thanks to our strong focus on hands-on learning and development.
Job Summary
The Electrician is responsible for the repair, maintenance and installation of electrical systems and equipment such as motors, switchgear, transformers, wiring and alarm systems. An understanding of the risk and confidence to work on high voltage (35KV) situations is a must for this position. The electrician must be willing to work overtime as needed.
The duties for this position will be performed in an outdoor process facility under the direction of the Maintenance Department.  Skills must be demonstrated prior to the job being awarded.
Core Responsibilities
Work with operations and engineering to ensure process additions or changes are well coordinated and documented among all stakeholders. Maintain electrical system documentation, including Management of Change (MOC), single line drawings, schematic drawings, elevation drawings, databases, and equipment manuals.

Ensure the electrical systems are operated effectively, accurately and comprehensively.

Calibrate, test, troubleshoot and install electrical and control equipment; as well as performing other preventative/predicative maintenance and inspections on equipment.

Identify electrical needs including the selection and installation of new or replacement of existing electrical equipment.

Responsible for following all safety policies and guidelines as established by Cenovus and the Superior Refinery

Maintain a clean and safe work environment including active participation in Safety Meetings.

Communicates (verbal and written) and works effectively with all levels of site personnel.
 
Experience
Minimum of 3 years of experience in installation and/or maintenance of electrical equipment in an industrial environment is required

Experience in the petrochemical industry is an asset

Experience in MS Office Applications (Excel, Word, Outlook)

Experience in SAP or other business enterprise software.

Must demonstrate knowledge in the following areas:  OHM'S Law, electrical calculations, operation of electromechanical and solid state devices, ladder logic schematics, single line diagrams to use as a troubleshooting tool, PLC's, use of VOM/DVOM, Ammeter, Megger, Hipot, and/or other cable/motor testing equipment.

Competency in repairing or replacement of components such as starters, lights, pulling cable, motors, electrical interlocks, reversing starters, UPS Systems, overload relays, and breakers.

Must be able to work out of lift type equipment (such as a bucket truck, scissors lifts) on high voltage devices and equipment.

Ability to read blueprints.

Follow procedures and practices (safe work, hot work, confined spaces, etc.).

Able to perform trade mathematics.

Have basic mechanical aptitude.

Must be willing to improve their skills through training and learning of new technologies.

Ability to think logically.
 
Education & Professional Designations
High school diploma or GED

 is required

Related Technical Degree High school diploma or GED is an asset

Journeyman Electrician, Master Electrician or Maintenance Electrician Licensure (Wisconsin)

Journeyman Electrician, Master Electrician or Maintenance Electrician Licensure (Minnesota)
Safety Sensitive
Safety Sensitive: Yes

As this position has been identified as safety sensitive, employment of a final candidate selected for this position will be conditional upon successful completion of required pre-employment medical and alcohol/drug assessments.
Organizational Competencies
Drives for Results

Forward Thinking

Change Agility

Develops Potential

Communicates Effectively

Works Collaboratively
Please note that pre-employment background checks are pre-conditions to Husky employment offers and must be completed successfully before you are confirmed to start with Husky.
Husky Energy is an affirmative action employer and we are committed to providing equal employment opportunities to qualified applicants without regard to age, disability, genetic information, gender, gender identity, sexual orientation, race, color, religion, veteran status, or other personal or physical characteristics protected by law.
Husky Energy is an integrated Canadian energy company headquartered in Calgary, Alberta.  The Company operates Upstream and Downstream business segments, with operations in Canada, the United States, China and Indonesia. 
Husky's balanced growth strategy focuses on consistent execution, disciplined financial management and safe and reliable operations.