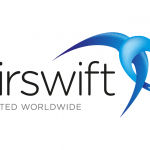 Airswift
Job description
Our client, a major upstream company, is looking for a Multi-Skilled  Operator to work on a 12-month contract in their facilities located in North Slope, AK.
Roles and Responsibilities
This position is responsible for running daily operations at the Badami Production Facility and associated areas. Daily responsibilities include:
Open and shut in wellheads, adjust gas lift rates, divert wells to Test Separator, operate wellhead safety valve systems and any other wellhead operations and activities.
Preparing wells for wire-line and coil tubing work overs.
Witnessing and assisting the State of Alaska representative during SVS testing.
Start and stop production equipment, daily rounds and reads of process equipment, utilities and secondary containments, execute lockout/tagout procedures, taking oil and gas samples, adjust chemical usage rates, tank strapping, filling out work permits, walkway snow removal and any other facility operations or activities.
Operate, troubleshoot, test, and perform minor repairs or maintenance tasks on production equipment, buildings, safety devices, etc. in a safe, economic, and environmentally sound manner without supervision. Production equipment can include gas turbines, reciprocating compressors, gas dehydration systems, three phase separators, treaters, transmission equipment and pumps.
Identifies opportunities for improvements in production, cost efficiencies, problem areas (pump and motor failures, tank failures, electrical issues, chemical usage, etc.) and communicates solutions to the Production Superintendent.
Startup, shutdown and observe and react to normal and abnormal operations of the Company's Pipelines, assist with pigging operations and other maintenance activities.
Participating in facility and/or drill site modifications and special projects as needed or perform other duties as assigned by the Production Superintendent.
Supporting Facility Engineers with redlines to P&IDs and Cause & Effect diagrams as needed during system changes (equipment, piping, valve, and instrumentation installations or removal).
Assisting in the resolution of technical problems and safety issues.
Health and Safety Responsibilities
Maintain an excellent personal safety and environmental record and competently perform daily functions to ensure safe practices and environmental compliance in accordance with Company's policies.
Responsible for participating in all safety training and assisting in safety procedures such as basic first aid, CPR, fire drills, spill response and emergency evacuation.
Meeting and keeping current with required operator certifications, regulatory training and compliance requirements.