Contract
Full Time
Rotational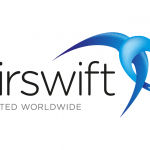 Airswift
Job description
Airswift has been tasked by one of our major clients to find a Multi-Skilled Operator to work on an initial 3-month contract in Dickinson, ND.
Key Accountabilities:
• Responsible for well operations, gas lifted wells, ESP's, three phase separation, gas compression, control board operation, pipeline operation, minor maintenance of valve, pumps and rotating equipment and assisting the other operators and craft personnel in their duties.
• Prepares for and performs maintenance, taking readings, doing rounds, issuing work permits, following procedures, initiating work requests, writing procedures, and interfacing with support groups.
• Proactively monitors well and equipment performance, take appropriate action to maximize production.
• Works with support groups to optimize chemical pump rates based on production data (corrosion, paraffin, soap injection, etc.).
• Interfaces with Engineering for data gathering requests.
• Tracks test compression data.
• Conducts fluid levels with echo meter.
Required and Preferred Skills and Experience:
• Intermediate level, typically 3-5 years of experience.
• Provides technical/functional and/or administrative support.
• General working knowledge of specific systems, terminology and procedures used within the department.
• Performs routine tasks.
• Able to solve problems and make basic decisions.
Work weekends and be on call
Ability to work a rotation of nights
Ability to work 8-6 schedule
Willing and able (with or without reasonable accommodation) to travel 10% of the time on a yearly basis