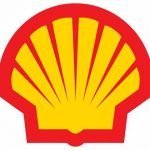 Shell
Shell Mobility represents the single largest customer-facing business in the group serving more than 30mln mobility and over 250,000 Fleet customers per day through 500,000 service champions in over 44,000 sites across 70+ countries. Mobility is critical to establish Shell as The Low Carbon Leader, with ambitions to be the no. 1 mobility and the heart of our business, treating every interaction as a chance to bring our purpose to life to making people's journeys better.
Mobility is the most customer intimate business in Shell and a front seat to the mobility transition seen from the eyes of customer. A career in mobility is fast paced and dynamic whether you are creating a rewards program for our service champions, developing an award-winning app for our customers, developing a community engagement program, or engineering a safe forecourt
Where you fit in
Mobility operates 600 service stations in South Africa. There is an ongoing requirement to expand the network and to maintain and upgrade existing sites. In South Africa, in line with Black Economic Empowerment Legislation, companies are expected to involve small local businesses on projects. This is to create local employment and ensure transfer of skills.
As a Network Community Advisor, you will deal with local government and the engineering team for construction and community impacts.
What's the role? 
In this role, you will act as a liaison between the community and local government for risks assessment and coordination with requests to engineer and constructions. The ideal candidate must be aware of social economic background or environment and social investments.
Your further Responsibilities include:
Carry-out community risk assessments including the identification of potential social investment opportunities.
Introduce the project to the community with support from External Relations (ER) & Government Relations (GR).
Facilitate the establishment of a Community Project Committee representing the affected communities. The Community Project Committee to be appointed by the municipal council and confirmed to be accurate by Government Relations (GR) and External Relations (ER).
Present Shell's proposed project and contract participation goals to be employed on the construction work.
Procurement process – Liaise with the community project team on the process of appointing local contractors.
Ensure that there are contracts in place for all local L4s before works commence.
Attend site meetings and be knowledgeable on the project.
Liaise with

EPCM

Engineer, L2, Community Project Team to ensure alignment at all times.
Keep

NDM

updated regularly on status of relationship amongst stakeholders.
Track and develop insights on prevailing atmosphere around the project.
Attend to reactive community matters regarding Pragma minor projects.
Communicate support required from External Relations (ER) & Government Relations (GR) timeously.
Report potential community risks to External Relations (ER) & Government Relations (GR) urgently to all stakeholders.
Connect the Retailer with the community to ensure there is continued engagement.
What we need from you?
We're keen to hear from professionals who have at least 5 years of experience in project management, external relations, and government/community relations with good understanding in construction and social investments.
Other requirements needed:
A Bachelor's Degree in Humanities or similar.
Sound understanding and awareness of Socio-Political environment in South Africa.
Good track record of working with community-based organizations.
Strong interpersonal and communication skills.
Ability to work with people at all levels of society and ability to read situations and form a credible opinion.
High levels of resilience and mobility.
Good organizational and planning skills.
Scam Warning:
Shell does not request monetary payments (e.g. insurance policy, visa/work permit, HUET or HSSE training, special job offer, etc.) for employment. Individuals who are interested in opportunities within the Shell Group will find open positions listed on the company websites www.shell.com/careers when available.
Shell does not make use of employment forms; neither does the Company process CVs that have not been submitted through the proper websites: www.shell.com/careers. All successful applicants who receive an offer of employment from Shell would have been required to go through a formal and transparent recruitment process.
To learn more about Shell's recruitment process please visit our website www.shell.com/careers.
Shell is an Equal Opportunity Employer. 
COMPANY DESCRIPTION
The world faces energy challenges that are becoming more complex each day. We're looking for people who share our passion for taking on those challenges with cutting edge technology, innovative thinking and a commitment to properly managed risk. Shell develops and operates some of the largest and most complex projects in the world and we always endeavour to work at the leading edge of technical innovation. 
An innovative place to work
There's never been a more exciting time to work at Shell. Everyone here is helping solve one of the biggest challenges facing the world today: bringing the benefits of energy to everyone on the planet, whilst managing the risks of climate change. 
Join us and you'll add your talent and imagination to a business with the power to shape the future – whether by investing in renewables, exploring new ways to store energy or developing technology that helps the world to use energy more efficiently.  
An inclusive place to work
To power progress together, we need to attract and develop the brightest minds and make sure every voice is heard. Here are just some of the ways we're nurturing an inclusive environment – one where you can express your ideas, extend your skills and reach your potential… 
We're creating a space where people with disabilities can excel through transparent recruitment process, workplace adjustments and ongoing support in their roles. Feel free to let us know about your circumstances when you apply and we'll take it from there. 
We're closing the gender gap – whether that's through action on equal pay or by enabling more women to reach senior roles in engineering and technology. 
We're striving to be a pioneer of an inclusive and diverse workplace, promoting equality for employees regardless of sexual orientation or gender identity. 
We consider ourselves a flexible employer and want to support you finding the right balance. We encourage you to discuss this with us in your application. 
A rewarding place to work
Combine our creative, collaborative environment and global operations with an impressive range of benefits and joining Shell becomes an inspired career choice.  
We're huge advocates for career development. We'll encourage you to try new roles and experience new settings. By pushing people to reach their potential, we frequently help them find skills they never knew they had, or make career moves they never thought possible.