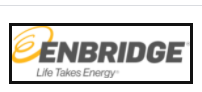 Husky Energy
Posting End Date:  Mon DD, YYYY
Posting will expire at 11:59 pm local time.
On January 1, 2021, Husky and Cenovus combined to form a resilient integrated energy leader. Husky is now part of the Cenovus group of companies.
One of Husky's advantages is that we are an integrated oil and gas company. From exploration to development, production, refining and marketing, we've got it all! Combine this with a range of learning and development tools and an inclusive work environment, and you are well-positioned for a successful career at Husky.
We have training, mentoring and career development programs and resources to help you develop both personally and professionally – as an employee or a leader. We offer many internal leadership and business skills courses along with tuition reimbursement programs for qualified employees. Every year, a significant number of our employees are able to take on new roles within the company thanks to our strong focus on hands-on learning and development.
About this opportunity:
Cenovus's (Formally Husky Energy) New Grad Program aims to attract, develop and retain exceptional new grads to build a top talent pipeline for the company​. The program provides new grads with a broad understanding of core business through challenging work assignments, training and development, field exposure and the opportunity to develop a large network of contacts through networking and mentorship opportunities.
Our Program consists of three consecutive 12-month rotational assignments that span across the varied business areas. Upon completion of the three-year program, you will be matched to a permanent role within the organization. This role will be based on business need and relocation may be required.
Why we work at Cenovus / Formally Husky:
Safety as a core value

Competitive compensation

Flex time

Employer paid benefits: health, dental, vision & more

Volunteering opportunities

Community Investment activities

Inclusive work environment

Career progression/internal mobility opportunities

Company/team building events
Please Note: To be considered for a position, please complete all Work Experience fields in the job application in addition to attaching your résumé/CV.
Program Benefits:
Customized three-year rotational schedule

Field assignments (for engineering)

Safety training and full Personal Protective Equipment (PPE) provided

Tailored training program

Competitive salary and benefits package

Single-unit furnished housing (when assigned away from your home location)

Relocation assistance

Professional membership fee reimbursement
Summary:
Our ideal candidate will have the following minimum qualifications:
Legally entitled to work in Canada or the US

Available to begin work June 2022

Must have an undergraduate engineering obtained by May 31, 2022 and completed within the last 2 years (2020, 2021, 2022).

Must be enrolled in, or a graduate of:

an engineering program recognized by the Canadian Engineering Accreditation Board (for engineering)

A minimum 3.0 cumulative GPA (75%) from a post-secondary program is required

Previous Cenovus Energy or Husky Energy student experience is an asset

A clean, valid Class 5 Driver's License with no restrictions (i.e. non GDL) is required (for engineering)

For engineering, during the three-year program you will be expected and must be willing to relocate to any of Cenovus's operating sites for your rotations and/or your end-of-program placement
Qualifications:
For this position you will be required to maintain a Class 5 driver's license, a satisfactory driving record, and adhere to the appropriate Company policies and guidelines.  A Driver's abstract will be one of the background checks requested in the Pre-employment Screening for the final candidate.

As this position has been identified as safety sensitive, employment of a final candidate selected for this position will be conditional upon successful completion of required pre-employment medical and alcohol/drug assessments.
We embrace diversity of thought, experience and backgrounds to help us make better business decisions, address our challenges, seize opportunities and unlock innovative solutions. We define diversity as the variety of people, including all of the unique attributes of our staff, as well as the variety of ideas within our organization. Building an inclusive workplace by drawing on the skills and talents of a diverse workforce provides us with a competitive advantage. We believe it's important to maximize the potential of everyone who works for our company and ensure people feel respected, appreciated and heard. We define inclusion as 'diversity in action,' creating an environment of involvement, respect and connection, where various ideas, backgrounds and perspectives are harnessed to create business value.
Note: The application deadline for this position is 11:59 PM MT SEPTEMBER 22, 2021.
This posting represents the desired scope, accountabilities, skills and experience requirements of the job.  These requirements may be modified to support business needs.  Title and compensation administration will be based on the skills and capabilities of the successful incumbent.
Please note that pre-employment background checks are pre-conditions to Cenovus / Formally known as Husky employment offers and must be completed successfully before you are confirmed to start.
Cenovus / Husky Energy is an affirmative action employer and we are committed to providing equal employment opportunities to qualified applicants without regard to age, disability, genetic information, gender, gender identity, sexual orientation, race, color, religion, veteran status, or other personal or physical characteristics protected by law.
Cenovus / Formally known as Husky Energy is an integrated Canadian energy company headquartered in Calgary, Alberta.  The Company operates Upstream and Downstream business segments, with operations in Canada, the United States, China and Indonesia.