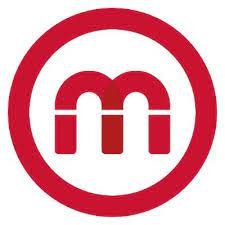 Morson
Our client is a major global player in the Nuclear industry. Operating on a UK Nuclear licensed site specialising in safe, cost effective and reliable uranium enrichment services based in Capenhurst, Chester.
Job Purpose
To be the Capenhurst Site's Subject Matter Expert for the Nuclear Baseline, including co-ordinational of all activities required across Capenhurst Site to ensure that the arrangements for continued maintenance of the Nuclear Baseline are understood by key stakeholders, formally documented and remain fit for purpose, thereby assisting the three Capenhurst companies to meet and comply with licence conditions notably LC10, 12 and 36. To act as Process Owner for the arrangements relating to the Nuclear Baseline.
The Nuclear Baseline is the means by which the three Capenhurst companies demonstrate that their organisational structure, staffing and competencies are, and remain, suitable and sufficient to manage Nuclear Safety.
Accountability
To ensure that Capenhurst's arrangements for compliance with the organisational aspects of Nuclear Site Licence Conditions 10, 12 and 36 (HR Aspects only) are (and remain) fit for purpose by acting as Process Owner for the arrangements relating to the Nuclear Baseline.
Provide Subject Matter Expert advice and support to the  business on the arrangements for the production, maintenance and management of the Nuclear Baseline and NB Management of Organisational Change.
Maintenance of the Capenhurst Nuclear Baseline as well as analysis of competency and vulnerabilities/ gaps.
Responsible for undertaking an annual review of NB roles across Capenhurst to ensure that they remain adequate, using support from specialists where necessary and reporting the summary in the Baseline Statement of Resources.
Specific know-how and skills required
· Strong stakeholder management and influencing skills.
· Good interpersonal skills and an ability to communicate constructively at all levels throughout the business.
· Strong ability to utilise information (including data) intelligently to provide early indication of adverse trends, organisational vulnerabilities and threats in respect of compliance with the licensing conditions.
· Ability to self-critique and remain objective to identify and drive through process improvements and efficiencies.
· Strong written communication skills.
· Ability to achieve results by generating support from across the business, through influencing without positional authority.
Education & Qualifications Required
· University degree (preferably a technical discipline) or suitable relevant experience
· Experience of carrying out assurance activities
Location
The role will be based at our Capenhurst Site near Chester. We offer free parking and there is a train station a few metres away from site with frequent trains to Chester or the Wirral.