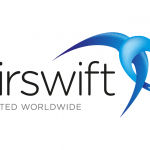 Airswift
Job description
Vacancy Overview
Airswift is an international workforce solutions provider within the energy, process and infrastructure industries. Airswift serves as a strategic partner to our clients, offering a turnkey workforce solution to capture and deliver the top talent needed to complete successful projects by aligning with the unique needs of our clients.  With over 800 employees and 6,000 contractors operating in over 50 countries, our geographical reach and pool of talent available is unmatched in the industry and the level of experience, exposure, and expertise that the organization has is unparalleled.
A competitive Oil & Gas client is looking for an office assistant in San Antonio, TX.
Responsibilities:
Receive around 5-10 letters per week from various stakeholders such as governmental authority, land owner and project partners.

Opening packages and distributing scanned data of mails to appropriate persons are required in timely manner.

On the other hand, register shipping requests through Fedex/UPS accounts when required to send letters by employees.
Regularly check the stocks of them and place order the goods with relevant suppliers.

Obtain internal approval for purchasing office supply with filling out the company authorization format.

Receive and store them at designated places in organized way.
Receive and check invoices related to admin tasks such as office rent, lease fee of copier, phone, office supply, warehouse rent…etcs

Upload them into Open Invoice system and circulate to approver.

Reconcile the credit card payment with relevant invoices on weekly basis.

Reserve hotel/service apartment for visitors to SAN office.
Issue office access cards/parking cards for our staffs and visitors with managing data in master control sheet

Make requests to office management including common large conf. rooms at 1

st

floor, temperature change for our tenants and so on.

Update admin task manuals accordingly
Requirements:
Basic skills of MS outlook, word, excel.