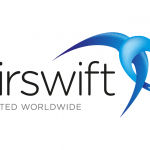 Airswift
Job description
QUALIFICATIONS & EXPERIENCE REQUIRED
? BSc or Graduated engineer or with relevant industry experience in Oil and Gas operations
? Advanced skills and knowledge of Campaign/Shutdown Management techniques preferably in the
petrochemical, refining, Oil & Gas exploration and / or production industries.
? Awareness / basic use of planning software tools i.e. Primavera P6, MS Project.
? Excellent planning , organizational and communication skills required.
? Solid leadership skills and ability to work in a multi-disciplined and multi-cultural environment.
? Fluent in English (listening, writing and speaking) and its technical vocabulary.