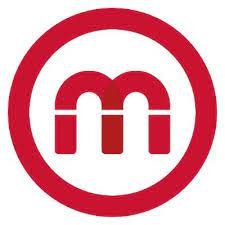 Morson
Scottish Power Renewables are looking for an Offshore Construction Manager to join their team on a contract basis.
Role: Offshore Construction Manager
Company: Scottish Power Renewables
Location: Lowestoft
Duration: Initially until 31st Oct 2023
Rate: PAYE and Umbrella options available
Main Purpose of Job
The role is in place to ensure ScottishPower Renewables delivers its offshore construction works to the highest safety, quality and environmental standards, whilst ensuring that the projects financial and programme targets are met.
Belonging to the project construction team, the Offshore Construction Manager will be the responsible party for ownership of the Offshore sites and take the role as Principal Contractor on behalf of the project.
The position will be based at the construction office on the East Coast, although travel to our London and Glasgow offices will be expected to work with the project team prior to construction commencing offshore.
Key Tasks
Provide technical support and advice to the Client´s project team (i.e. internally) and to contractors and others on-site (externally)
Leading the offshore construction phase of the project and directly supporting the Project Construction Manager in the execution and coordination of multiple site / offshore contracts and associated interfaces.
Prepare and provide site works progress reports on a regular and ad-hoc basis
Deliver site works in accordance with ScottishPower Safety, Quality and Environmental processes and procedures.
Conduct and lead lesson learnt sessions on a continual basis.
Organise, chair and report on key offshore construction meetings (daily, weekly, monthly).
Produce written weekly and monthly reports for the Project management team
Establish and maintain the site management system
Ensure an effective emergency response by developing and testing
Liaise with package management to assess and determine installation subcontractor's compliance with its contractual obligations, statutory requirements, and company procedures for all marine operations.
Key Criteria
Experience in managing offshore construction activities with specialism in construction works for offshore electrical transmission projects
Degree qualified in related engineering discipline
Affiliation to a Professional Body relevant to the responsibilities described
Safety trained for managing site construction works, e.g. 5 day CITB SMSTS or equivalent
Practical experience and knowledge of CDM 2015 Regulations, in particular the role of the Principal Contractor and Contractor roles supported by practical experience.
Proven experience in delivery of large packages/projects, including contract management, programme management, cost and risk control.
Ability to work, manage teams and manage decision making processes under pressure and to tight deadlines
Problem solving – dealing with conflicting requirements
High capacity for change and experience of leading others through change.
Certifications to Be Maintained for the Duration of the Role
GWO
Offshore Medical
HUET
BOSIET
More detailed job description can be given upon application.