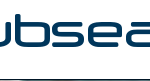 Subsea 7
Vacancy information

Subsea 7 is a global leader in the delivery of offshore projects and services for the evolving energy industry. We create sustainable value by being the industry's partner and employer of choice in delivering the efficient offshore solutions the world needs. People are central to our success and we build our business around a valued and motivated workforce. We work in partnership with our clients to develop and maintain long-term relationships that add value to their projects.  Our diverse, integrated, and dedicated teams are experts in their fields and have a track record of safely and effectively executing complex projects in harsh and challenging environments.

The Role

Subsea 7 has been a leader in the delivery of offshore projects and services in the energy industry for over 45 years in Australia and is one of the world's largest offshore EPCI contractors – including offshore wind and renewables.

We are seeking an experienced Offshore Crewing & Logistics Coordinator to provide day to day service delivery of the planning and execution of all Project Crewing & Logistical requirements. These requirements will include focal points for personnel logistic operations, project required training, maintaining training records for client/project team review, maintain dialogue with key stakeholders and manning agents relating to their assigned work site. 

This role will also require you to encompass all aspects of the mobilisation and demobilisation for personnel being sent on/offshore. The position will ensure that the Project & group's offshore personnel needs are carried out in an efficient and timely manner. 

This role will require travel to site for short trips. 

About you

You will have 5 years prior experience in a similar functional discipline or role.
You will have an understanding of the Offshore Energy Industry including the processes required to mobilise both domestic & international personnel to onshore/offshore worksites.

A working knowledge of the competencies/training required for offshore roles is beneficial and the ability to adapt and be pro–active with a structured and methodical approach to tasks with the ability to manage timelines/workflows and deliver under pressure is very beneficial for this role. 

You will be proficient in the use of IT applications, including Microsoft Excel (Expert), Microsoft Word, VPOB, PowerPoint and other data base systems and have strong administrative background and experience.
In return, we offer flexible working arrangements, including half day Fridays and working from home days. Subsea 7 has a friendly and inviting workplace culture where we encourage ongoing learning, development and training in your role and the Energy Industry.

Please apply with your cover letter and resume via the relevant link.

Applications close on the 17th March 2023.