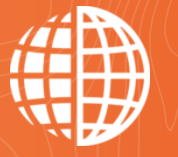 Subsurface Global
Job Description
SSG Drilling are currently recruiting for an Offshore Drilling Materials Coordinator for our E&P operator client in Aberdeen.
This role is being offered on a 12-month PAYE contract. Please only apply if you have the right to work in the UK.
Roles and responsibilities include, but are not limited to:
Liaises with Abandonment Supervisor and Onshore Logistics Coordinators to ensure equipment and materials arrive offshore in a timely fashion.
Responsible for preparing & issuing daily look ahead reports (forecasting) in conjunction with Abandonment Supervisor.
Controlling details of all company equipment and maintain an accurate Rental Register
Liaises with marine/supply base to co-ordinate movements of supply vessels.
Responsible for preparing & issuing Load Lists to coordinate timely arrival of equipment
Responsible for the coordination of personnel in line with offshore operational requirements
Liaises with aviation service contractor to co-ordinate scheduled crew change requirements and control flight schedules.
Responsible for checking all equipment / goods that are shipped to and from rig and report any non-conformances to Onshore DMC
If you are keen on applying for the role, pease click on the "I'm Interested" button on this page.