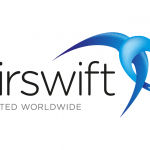 Airswift
Job description
Airswift has been task to recruit a Structural Engineer within a Wind offshore Project !
We are searching for someone with a minimum of two years' experience and the willingness to further develop their talents. 
The successful applicant will have the following skills: 
Mastery of the specificities of design and calculation of offshore structure
Control of applicable codes (API, AISC, DNV – including DNV-ST-0119 / DNV-ST-0126 / DNV-ST-437, IEC)
Mastery of Genie offshore structural calculation software (SESAM) – at least 2 years of experience in this
Mastery of Python language- at least 2 years in this
Ability to apply project procedures:

From the point of view of compliance with the circulation of documents
From the point of view of the strict application of the procedures for carrying out tasks

Ability to work with project standards, rules, and study instructions concerned
Ability to co-ordinate with other specialties
Technical English comprehension (Reading and understanding of documents and techniques)
Technical reporting capacity to the Business Manager
The responsibilities of the role will include:
Modelling of the offshore metal frame
Regulatory audits of the structure with Genie (SESAM)
Coding through Python
Design of any reinforcements and modifications to be made and supervision of their drawing up by the design office
Writing the calculation report, summarising the results of the calculation
If you fit this role and would like to explore this fantastic opportunity to become a Structural Engineer, apply today!