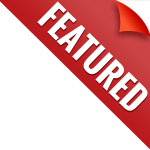 The Role:
As the Oil and Gas Recruitment Specialist you will:
Research, identify, and present candidates for mid- to senior-level executive positions
Identify recruitment sources, networking leads, social media, advertising resources, and other tools to attract candidates.
Coordinate client & candidate relationships, deliver solutions in a timely, professional, and responsive manner.
Create and update Progress Reports to track research and recruitment process, proposals, and support in responses for RFIs and RFPs.
The Requirements:
3+ years' experience in full cycle recruitment (job description creation, posting, sourcing, screening, interviewing, presenting & closing)
Experience with a variety of sourcing methodologies to include: headhunting, market mapping, Boolean searches, social media recruitment strategies, career sites, among others
Interacting with clients (both local and international) and key stake holders throughout the recruitment process
Customer focus with a sense of urgency while maintaining quality control
Strong negotiation, verbal and written communication skills with attention to detail
Entrepreneurial spirit and driven for growth and expansion
Ability to work independently, strong team player and/ or manage international offices and Consultants
Fluent English mandatory. 2nd language a huge plus. French, Polish German, Spanish, Portuguese, Russian, Arabic, Turkish, Hebrew etc.
What we offer:
Good salary
Top bonus scheme
Equity participation
Healthcare
Free financial advice
Freedom
Flexible working times