Contract
Applications have closed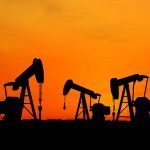 Website Oil Staff
Recruitment Agency
Teaches problem solving, creative thinking and project planning skills to less experienced staff
Provides constructive feedback & coaching
Input to annual department goals and objectives
Conducting periodic meetings with department staff, to provide top-down information flow about the project
Ensure HSE Management Systems are monitored and in compliance
Ensures compliance with audit protocols
Promote HSE best practices in the office and on projects
Development of HSE project and department safe work plans
Support HSE presentation needs to clients (internal and external)
Ensure HSE related training is applicable to office and project needs
Promoting occupational Health & Safety at every opportunity and leading by self example.
Coordinating & Communicating with the management on matter relating Safety & Health
Monitoring safety performance of Subcontractor
Carry out : Safety Survey, Safety Tour, Hazard Identification, Safety Inspection, Job Safety.
Investigate and Illnesses and recommend measures to prevent recurrences.