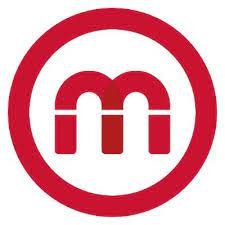 Scottish Power Renewables are looking for an Onshore Client Representative to join their team on a contract basis.
Role: Onshore Client Representative
Business: Scottish Power Renewables
Location: Office location – Lowestoft, Site Locations – Leiston/Ipswich
Rate: Umbrella and PAYE options available
Duration: Initially until 31st Oct 2023 with scope of extension in line with project
Job Purpose
The Onshore Client Representative (OCR) is in place to ensure the client discharges its obligations under CDM and leads our sites to the highest health, safety, and environmental standards. The Onshore Client Rep shall further establish and maintain the client management procedures, representing the client on site and supporting the packages and Principal Designer in compliance assurance.
They shall review the contractors Safety Management Systems and site management documentation for compliance.
They shall support the package and department leads in onboarding contractors and mobilising them to site in an informed and compliant manner.
The OCR shall coordinate the various independent department representatives in carrying out audits and inspections on contractors SMS and the implementation of their site management documents / procedures on site. They shall arrange and manage the process and communication, including the collation of actions, agreement with packages and administration of the system.
The OCR holds a particular role in the Project Emergency Response Procedure and shall therefore be completely familiar with this for reporting as required in the timeframes stated.
Write scope documents and procure Client appointed contractors and services, with the management of these works and support coordination with the Principal Contractors where required.
Strong project management background with excellent interpersonal and communications skills. They will lead the client CDM duties onshore,
Criteria
Experience in managing onshore construction activities with specialism in construction works for onshore electrical transmission projects
Knowledge of specification, design, maintenance, construction and commissioning of either civil, electrical or overhead line and cable works
Practical experience and knowledge of CDM 2015 Regulations, in particular the role of the Principal Contractor and Contractor roles supported by practical experience