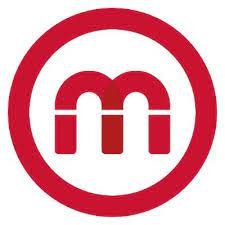 Scottish Power Renewables are looking for an Operational Analyst to join their team based in Fenwick.
Role: Operational Analyst
Business: Scottish Power Renewables
Duration: 12 month contract with scope of permanency or extension
Location: Whitelee Windfarm, Lochgoin, Fenwick, Kilmarnock, KA3 6EX
Rate: Disclosed upon application
Job Purpose Statement
Implement financial processes, within the Scottish Power Renewables (SP) O&M and O&M Services Departments, to ensure the consistent, effective, and compliant management of all areas of team financial responsibility.
In addition, interface with internal and external stakeholders to support optimised financial management of all O&M and O&M Services Departments budgeting and invoicing activities across the SPR Onshore Renewables Portfolio.
Accountability Statement
Support delivery of the annual year ahead Operational and Capital Cost budget submission process in accordance with defined process and business deadlines by drafting templates, setting up meetings and collating budget input and reports.
Support within-year budget management process to ensure that all O&M and O&M Services Departments obligations are met in line with Business Requirements by drafting templates, setting up meetings and collating spend data from SAP and from internal resources and creating reports.
Support the delivery of the annual Iberdrola Renewables Division Operational Cost Benchmarking project through collating information and dealing with queries.
Provide key role in invoice verification process across 0&M and O&MS Department activities to ensure successful invoice management
Collate information and draft financial reports in accordance with business reporting deadlines
Enact delegate role for line manager during absence periods
Interface with the SPR Control and Investment teams to ensure that reporting,
forecasting and audit requirements are met
Attend recurring internal budget review meetings, at frequencies agreed with line manager, with relevant groups of internal stakeholders to review within-year Operational and Capital budget performance
Provide bespoke financial analysis of Operational (OPEX and CAPEX budget data as requested by line manager
Conduct routine and ad-hoc reviews of budget performance on a project-by-project, and operational Area basis, to detect occurrences of budget deviation, and provide support and guidance to budget holders on how to appropriately address budget deviations
Minimum Criteria 
Strong Working knowledge of SAP
Experience of providing Financial Management services in the delivery of business budgets and invoice management, in a complex industrial operating environment
General Computer literacy – e.g., Microsoft Office suite (primarily Excel)
Strong English Language Skills (Written and Verbal)
Ability to travel to projects across the UK and Ireland and internationally as required with a valid UK Driving License and Passport