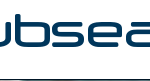 Subsea 7
Vacancy information

Seaway7 is a global leader in the delivery of fixed offshore wind farm projects, supporting developers to bring sustainable, renewable energy to the world through the construction of fixed offshore wind farms.

We are a global company headquartered in Oslo – Norway with five further main offices in Aberdeen – UK, Leer – Germany, Vejle – Denmark, Taipei – Taiwan and Zoetermeer – the Netherlands, and furthermore a local presence in all key offshore wind regions around the world. We employ more than 500 people onshore, and an offshore workforce of around 400.

Our values are what guide us every day: safety, integrity, performance, collaboration, sustainability and innovation.

With more than 10 years of offshore wind experience, a state-of-the art fleet, specialist technologies and a range of integrated contracting models, we are well positioned to seize the opportunities of this rapidly growing market. We are expanding our teams in readiness for this growth. Will you be the next addition to join Seaway7 for this exciting future?

The Operations Manager is responsible for the management of the Operations Department across the Business Unit 1 of Seaway7 (UK, Ireland and Asia).

The role of this department is to ensure the right level of preparation and the safe & efficient execution of offshore Marine Operations carried out within our Business Unit. This is done by providing to Projects and Tenders teams the necessary support resources and knowledge to answer accurately the Tenders and to perform safely & efficiently the offshore operations.

The Operations Manager will ensure coordination of the Marine Operations activities between the various Seaway7 offices

The Operations Manager will ensure that all People working in the Operations department are behaving safely anytime and at any location, and that the Seaway7 HSEQ values are put forward on tenders and projects, in the office and on worksites (onshore and offshore).

SPECIFIC KEY RESPONSIBILITIES & ACTIVITIES

Personal Responsibilities

Identify/recruit the required personnel resources either to be allocated to the ongoing Projects and Projects to come or forming part of the Operations non allocable personnel.
Allocate the existing resources to the best interest of Seaway7 Group and projects.
Manage these resources in terms of performance monitoring, development, training, compensations & benefits and transfer within the Group.
Manage the Operations department budget; establish yearly budget based on business scenarios and provide regular feedback on financial performance.
Promote and cascade commercial awareness within the Operations personnel to ensure all tasks and decisions are made with the consideration of cost and risk & opportunity implications.
Support the retention of the discipline, proposing and managing appropriate strategies.
Establishes and maintain a positive and proactive working environment that encourages team working, a spirit of openness, honesty and integrity.

Process Management

Ensure that all required Seaway7 processes and procedures are in place and complied with when preparing tenders or executing projects.
Ensure that each Operations personnel has an accurate knowledge of the required set of working procedures to perform her/his tasks with associated list of deliverables & clear interfaces with the rest of the organisation.
Performs regular monitoring & review of ditto procedures and processes in order to modify them as required in view of improvement.
Set-up, in liaison with IT and Digitilisation department, new tools and systems as required to suit business needs and to enhance operational performance.

Interfaces management

Ensure main interfaces between Operations Department and other department, BU or Group entities are clearly defined and understood by all parties. Main interfaces are with Projects, BU2, FID, CID, VID, Offshore Resources, HSEQ, SCM, Contracts and Engineering, and especially with Global Vessel Schedule.
Ensure an efficient internal interface between Marine Operations, especially for the preparation of load-out and sail away of fabricated structures and equipment.

Main activities Marine Operations

Ensure Vessels Operations Managers and other Operations key personnel give adequate inputs for Tenders purpose.
Ensure Vessels Operations Managers deliver the right inputs during the preparation of the projects mainly to the installation engineering.
Ensure that operational planning are issued and regularly updated by Project Operations Managers and Vessel Operations Managers.
Ensure optimisation of the utilisation of the construction spread and of the auxiliary marine spread.
Participate to weekly planning coordination meetings to identify, resolve or report clashes between projects and other regions & arbitrates any conflict arising from Ships utilisation across Projects within the Regions.
Co-ordinate with Projects and Sales & Marketing in order to issue weekly to the Regional/GVS Vessels schedule, to be incorporated into the Group Vessel Schedule.
Establish in close liaison with the country where we operate, in-country logistics support strategy and ensure correct structures are in place to manage our operations locally.

Knowledge Management:

Maintain past project knowledge and build on lessons Learned
Develop required standards and department technical skills
Stay up to date with latest technologies, equipment, techniques and codes/standards within the department to maintain Subsea 7 competitiveness.
Support technology developments / studies, as required.
Ensure support to Supply Chain function with clear objectives of cost optimisation and collaboration with main suppliers for Fabrication and Vessels Owners.

 

ORGANISATION STRUCTURE  

The Operations Manager reports to the Project & Operations Director who himself reports to the Vice President.

Key qualifications/experience:

Degree in Ocean, Mechanical, or Civil Engineering
Extensive demonstratable experience in offshore/sub-sea construction recommended.
Able to demonstrate commitment to HSE and keen to promote safe practices.
Skilled in the co-ordination of multiple interfaces across functions.
Strong work ethic, willing to working in highly changeable environments, meeting tight deadlines whilst delivering high quality outcomes.
Possess experience in offshore operations, having worked on board installation vessels.
Committed to collaborative working in a multi-location team environment.
Mobility to travel to all international locations for short business trips or missions.
Good understanding of Seaway7's products, activities and assets.
Fluent in English. 

Seaway7 are committed to creating a diverse workforce and we look to offer excellent career opportunities as you develop your skills and aspirations.
Along with a wide range of benefits and a flexible working environment, employees can further enhance their work-life balance through our Remote Working Policy.