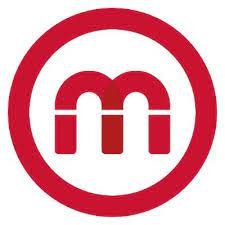 Morson
Operations & Projects Administrator
About the Company:
Our client is a subsidiary of a major global player in the nuclear industry operating on a UK nuclear licensed site specialising in radioactive waste management and decommissioning services.
They are committed to providing a flexible and hybrid working culture for everyone whilst actively seeking ways of working that allow people to grow and thrive in their roles. Our client offers excellent employment conditions such as a generous annual leave allowance and company pension scheme. Inclusion and Diversity is essential to them being able to best serve our business and strive to ensure that no one is treated inappropriately or disrespectfully at the workplace. 
Urenco is committed to encouraging equality and diversity within our workforce. Are you enthusiastic about this position and you don't meet every single requirement? The real fit for a job is not always in your current experience or education. We are striving towards strong, diverse and complementary teams, in an inclusive and authentic workplace. So if you're excited about this role but your past experience doesn't align perfectly with every qualification in the job description, we encourage you to apply anyway. You might be just the right candidate for this or other roles and we would like to meet you!
The person:
 A proactive attitude with the initiative to proactively manage the teams requirements on a daily, weekly, monthly basis & look ahead.
Integrity in dealing with sensitive information in a professional manner.
Excellent organisational skills and a methodical approach
Attention to detail
The ability to juggle multiple tasks, prioritise and manage time effectively
Strong interpersonal and communication skills necessary to maintain effective working relationships with colleagues across the organisation.
A flexible approach to their work
Ability to react flexibly to busy and unexpected situations in a calm, professional and effective manner.
Strong diary management skills.
The role:
To provide a professional administration support service to the UNS Operations & Projects team to meet business objectives to agreed standards and targets, supporting the smooth and efficient running of the business and implementation of the UNS Strategy. The incumbent will be the professional face of the department, providing a single point of contact for both internal and external workforce and stakeholders.
In addition to the above, the role holder will be expected to work collectively with other administrators in the business, providing cover when needed, maintaining knowledge on the processes and procedures for each department, identify improvements and work as a team to ensure that improvements are implemented in each department.
Package:
Remuneration; The salary range for this role is £34,169 rising to £40,256. Annual pay reviews are conducted
Healthy Work-life Balance; The Company encourages all employees to effectively balance their work with their outside life. We promote a healthy work-life balance and offer a generous annual leave entitlement starting at 25.5 days per annum, rising to 28.5 after 10 years' service then rising to 32.5 days leave after 20 years' service. My client also offers a full suite of family friendly policies that you would expect from a progressive employer.
Other employee benefits which you would be eligible to join as an employee include a Private Medical Insurance scheme and Company Cycle scheme and childcare vouchers.
Bonus; The Company operates a Business delivery bonus of up to £4000 per annum, based on performance against personal and business targets.
Pension Scheme; As an employee, you will be eligible to join the Company's Defined Contribution Pension scheme, with up to 16% employers contribution
Education & Training; We take pride in helping people learn and develop by supporting, accelerating and directing your learning. As well as the completion of mandatory health and safety courses, training packages will be offered to meet your specific needs. Supporting your learning at work is high on our agenda as it is important that the skills of our workforce meet current and future demands as well as supporting your continuing professional development
Location:
The role will be based at our Capenhurst Site near Chester. We offer free parking and there is a train station a few metres away from site with frequent trains to Chester or the Wirral.