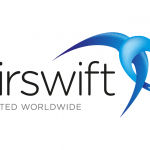 Airswift
Job description
Airswift has been tasked by one of our clients to seek for Order Management Specialist to work within their facilities located in KL, Malaysia for a short term contract. 
The Order Management ("OM") Specialist is the customer's key contact point when placing orders for International, Domestic Marine and Energy products and services. The role includes helping to manage the customer relationship on behalf of International, Domestic Marine and Energy, and managing the entire order to invoice process are the key activities within the Order-to-Cash (O2C) process.
The OM Specialist is expected to ensure customer order is compliant with brand offer before order placement, and keep customer appraised of the delivery progress (i.e. changes to vessel ETA and nominated port, product shortages, out of hours incidents, price enquiries etc).
Job Responsibilities:
Establish and manage strong relationship between distributor/supplier, customer and sales manager by being the primary point of contact for customers. Expected to have regular communication with purchasers, Chief Engineers/ Ship Captain, Sales Managers and Supply / Logistics staff anywhere in the world.
Responsible for all day-to-day customer service related operational tasks such as, receiving enquiries and orders from customers through phone, email and fax, are all diligently attended and completed (all necessary information are collected and promptly acknowledged and that the order meets the business/customer expectations.) within the contractual turnaround time.
Accountable to ensure all the orders are accurate, compliant, informative and good quality.
Ensure strong collaboration with Credit team to ensure sufficient credit for order can be processed smoothly.
Take proactive action to monitor the orders to ensure orders are delivered on time.
Highlight/escalate to superior/line manager for any potential issue with the order that could result in escalations.
Responsible to record and log all customer complaints and non-conformances in given portals/databases.
*Regret to inform that only shortlisted candidates will be notified*