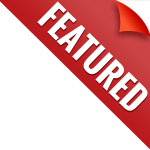 A global management consulting firm that consistently delivers big, rapid and sustainable results for clients is seeking a Partner Level profile- Oil & Gas Sector for their Middle East Office.
The firm works closely with oil & gas clients to help find effective solutions for their most critical challenges. Resolving complex issues of an ever-changing industry, they carry a deep understanding of the Energy Sector and create strategic solutions that effectively satisfy client needs.
Key Responsibilities:
Client Engagement: Building and nurturing client relationships to understand their needs and deliver tailored consulting solutions. Ensuring high levels of client satisfaction by delivering value-added consulting services.
Business Development: Identifying and pursuing new business opportunities, including securing consulting projects and partnerships.
Industry Expertise: Leveraging deep industry knowledge to provide insights and strategies for oil and gas clients.
Team Leadership: Leading and managing consulting teams to deliver high-quality results and meet project objectives.
Team Building: Recruiting and developing talent to strengthen the practice's capabilities.
Networking: Expanding the firm's network within the oil and gas sector and fostering collaborations with industry stakeholders.
Mentorship: Providing guidance and mentorship to junior consultants and staff within the practice.
Strategic Planning: Participating in the development of the practice's strategic goals and objectives.
Ideal Candidate Profile:
8-10 years relevant experience at a leading strategy firm (MBB's, Tier 1's, boutiques…)
Outstanding proven experience at partner level in a consulting firm
Experience with clients and projects in the Oil & Gas sector in the Middle East is mandatory.
Experience with leading oil & gas players
Strong commercial abilities
Demonstrated aptitude for analytics, both quantitative and qualitative
Ability to work collaboratively in a team environment and effectively with people at all levels in an organization.
Commitment to high standards and core values
#J-18808-Ljbffr