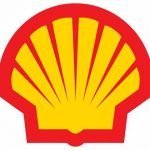 Shell
You will play an integral role in delivering value and success for our portfolio of global partners and the longstanding Shell Eco-marathon programme. You will build and maintain strong relationships with our partners ensuring partner confidence. You will deliver marketing and activation initiatives to achieve maximum value.
Shell Eco-marathon (SEM) is a global academic programme focused on energy efficiency. It challenges student teams to design and build cars, and then take them into competition to achieve game-changing energy efficiency results. They must apply technical innovation and consider human behavioural factors to excel – with some teams reaching equivalent results of over 3,000km on one litre of fuel.  There are three regional events a year and a number of supporting Challenger events. SEM has been running for over 35 years and aims to deliver engaging content and experiences which will help us deliver Shell's purpose – Powering progress together to deliver more and cleaner energy solutions.
Over the last 10 years Shell Eco-marathon has sought to drive brand partnerships to help us deliver the programme. Whilst maintaining this strong base we also aim to increase what the partner programme delivers with external organisations with four main objectives:
Value to Shell Eco-marathon programme

Credibility  

Amplification  

Value to our businesses
WHERE YOU FIT IN?
Working in the partnership team for Shell Eco-marathon, as the Partnership Executive you will:
Develop and cultivate authentic, close working relationships across our portfolio of global partners, understanding their objectives and anticipating their needs.

Build commercial partnerships that deliver value and drive growth for both the Partner and Shell. Enhancing the promotion of Shell Eco-marathon.

Be the key focal point for incumbent partners, maintaining clear and efficient communication and provision of specialist advice that will allow Partners to maximise partnership opportunities.

Manage the seamless delivery of activations. Covering virtual and experiential, digital content (web, newsletters), branding, film and photography and stakeholder management.

Forge strong relationships with wider SEM team (communications, film and photography, event operations, brand) to deliver best in class service.

Collaborate with Partners on the development and timely approval of all Partner marketing assets and Shell marketing and event activation assets to ensure collateral is consistent with Partners and Shell Eco-marathon's brand guidelines.

Support in creation/renewal of partnership legal agreements. Understand Shell brand guidelines and guide partners through Shell Trademark, HSSE, GDPR, ethics & compliance, film and photography, processes and procedures ensuring compliance.  

Collaborate on the partnership strategy to develop forward-thinking, innovative solutions that will improve the activation of Partners' sponsorship programmes and result in retention and growth of SEM partnerships.

Support on the compilation of relevant communications materials and case studies to celebrate the success of the programme and champion your partners, ensuring internal and external stakeholders are kept abreast of Partner initiatives and updates.
WHAT'S EXPECTED OF YOU
You are able to understand partner KPI's and translate them into partnership activities that deliver.

You will be skilled at providing an exceptional level of client service, communication, marketing and activation expertise to help maximise value achieved for our partner portfolio and for SEM.

You have demonstrable partnership/sponsorship management experience, ideally in events/sports, where you have maintained and grown strategic and commercial partnerships.

You will have excellent, multi-level communication skills and the ability to deliver passionately.

You have extensive project/account management experience gained in-house, as a rights holder or within an agency ideally multi-disciplinary (experiential, digital, design etc.).

You are a sound judge of creative work, able to logically argue the case for or against, based on the brief and factual accuracy and find the best path forward for both SEM and the partner.

You will have an exceptionally high attention to detail ensuring accuracy in written contracts and communications.

You will have a clear understanding and appreciation of HSSE, GDPR and ethics and compliance practise and procedures and be able to translate these and ensure partnerships are compliant at all times.  
SKILLS AND REQUIREMENTS
5 years' experience handling account/client relationships, rights holder or agency side across either sport/entertainment properties or similar or major tournaments/events.

Experience working in global commercial partnerships to develop effective solutions based on brand marketing objectives creating value for partner and rights holder.

Excellent stakeholder management skills across all levels.

Articulate and professional with strong communication skills.

Ability to manage projects across a wide range of channels e.g. digital, social, film, events and exhibitions, design and photography.

Be able to work well under pressure with the ability to coordinate multiple projects/initiatives simultaneously. Delivering to strict deadlines and difficult timeframes.

Have a solution orientated and collaborative approach to work.

Exceptional attention to detail and highly organised.