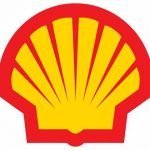 Shell
If you are passionate about rethinking how we do Global Payroll at Shell and implementing solutions that ensure we pay our employees efficiently, consistently and at the highest standards, then this is your chance! You will be instrumental in the roll-out of the Global Payroll Strategy, managing change and driving process excellence and standards within the German payroll process.
HR Operations and Employee Experience delivers global HR services, remuneration and benefits to all businesses and their employees. More than U$D 14bn is processed through our global payroll on an annual basis.
Reporting into the Regional Head of Payroll EU/AF, you are going to be a key part of the European payroll team, a team of forward thinking and engaging professionals that love to work in a high-paced global environment. Together with our Global Payroll leadership team, colleagues and key stakeholders, we will re-define, standardize, and operationalize the new solutions for Shell's Global Payroll across our 70+ countries to ensure a world-class pay experience.
What is the Role?
As the German Payroll Manager, you will be accountable for all payroll activities, which includes the co-development & implementation of the Global Payroll strategy, ensuring the new process/technology are 'fit for purpose' within Germany.
More specifically, your role will include:
Accountable for payroll processing in Germany, ensuring accurate and timely payroll, including base pay, stock compensation, payroll taxes, pension, statutory and supplemental benefits.

Accountable for the execution of internal controls that assure Shell Germany Payroll's ongoing compliance in an increasingly complex statutory and regulatory landscape across Payroll, Policy, Tax, Legal, IT, Finance and HR Team.

Engaging with multiple local senior stakeholders, regulators & tax authorities.

Leading & supporting all team members through the implementation of all change impacting German payroll (including the Global Payroll Strategy).

Driving team performance to build a high performing culture, value creation, employee engagement and develop organizational capabilities to achieve the desired future-state.

Fostering innovation of ideas and initiatives in team and with stakeholders to drive continuous improvement to streamline and optimize operational effectiveness.
What We Need from You?
When it comes to running German Payroll, your collaborative engagement style and positive, forward thinking mindset will ensure success. You will motivate people and challenge the status-quo to ensure we deliver a world-class pay experience.
Furthermore, you will have:
Energy, enthusiasm & edge.

Significant experience of leading / working within a German payroll team with detailed operational experience of payroll (preferable based on SAP Payroll).

Deep understanding of operational risk & experience in identifying and implementing controls to mitigate such risk.

Forward thinking, solution minded and can-do attitude.

Ability to demonstrate strong leadership and influencing, facilitation & stakeholder management skills across all levels of management.

Excellent planning and organizational skills

Keen attention to detail, whilst still being able to see the 'bigger picture'.

Sound judgmental skills to identify and resolve challenges and issues that protect and enhance Shell's values, reputation and commercial interests.

Preferably, experience in vendor management.

Experience of leading & executing payroll projects.

Experience of empowering, coaching, and mentoring colleagues to ensure the team's objectives can be achieved.

Fluent in English.