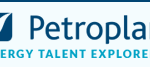 Petroplan
Key Responsibilities:
The successful applicant will:
· Manage the stakeholder engagement and indigenous relations interface in collaboration with the BU to provide technical information in support of Project permitting and regulatory affairs.
· Act as the Regulatory technical domain expert on all related biophysical (e.g. water, air, wildlife, soils, marine mammals, etc.) disciplines.
· Engage with stakeholders to articulate technical details as it relates to salient Project components and processes.
· Support achieving Project schedule milestones through a robust and technically grounded engagement strategy.
· Manage responses for all technical Information Requests from Regulators, Stakeholders, and Indigenous groups.
· Advance and execute a comprehensive framework to manage technical information related to Project permitting.
· Collaborate with team members on respective overlapping domains to ensure common objectives are established and achieved.
· Manage information exchange between key internal and external team members as it relates to Project permitting and regulatory deliverables.
· Create regulatory and permitting process synergies through collaboration with stakeholders and Indigenous Groups on technical Project details.
· Maintain accountability with internal and external team members on key deliverables to drive a performance-based culture.
Required Experience:
* Degree in social sciences, environmental studies, natural resource management, geography, or related field of study and 10 years applicable experience. Suitable experience may also be considered in lieu of a degree.
* Experience with permitting processes, land / resource management and natural resource operations including working with Federal, Provincial and Municipal regulatory agencies applicable to the Project e.g., BC Oil and Gas Commission and EAO. Internal
* Strong knowledge of Indigenous Peoples history, protocols, values and governance and working with Indigenous Peoples in Canada, preferably BC.
* Strong organization skills, ability to manage, track and record multiple tasks and a heavy workload.
* Exceptional written and verbal communication skills.
* Expertise with a variety of computer programs (e.g. MS Office).
* Motivated and willing to take ownership of tasks.
* Energetic in pursuit of continuous improvement processes.
* Shares knowledge readily and encourages personal development.
* Available for business travel as required by company.
* A valid BC driver's license and passport – this role will be based in our Vancouver office but will involve travel to and from Squamish, BC, Indigenous Communities and our contractor office in Houston, Texas.
Additional Requirements:
· Ability to initiate and drive deliverables forward while working in a team setting but able to operate independently
· Ability to influence outcomes while working with teams located in multiple offices in North America and Asia
· Understanding of project processes and technical information including engineering and environmental information
· Experience in working for a project owner/operator and through construction phase
· Experience in supporting implementation of Impact Benefit Agreements and Indigenous Group Consultation
About Petroplan
Petroplan is the trusted, specialist global Talent Solutions partner of choice for employers and professionals in the Energy sector. Since 1976, Petroplan has been here to help people like you make the most of the opportunities available and find the best fit for you as an individual.
Over 10,000 placements in more than 55 countries for over 550 clients across 65 disciplines.
In an industry where skilled and experienced professionals are increasingly sought after resource, we appreciate the true value of what you have to offer. What's more, we understand that different things are important to different people in today's world of work – it's about making exactly the right connections for you as an individual.
Our reputation for contractor and candidate care, understanding what makes you tick, and finding you the best match is second-to-none. We understand the industry inside-out and seek to understand YOU and your motivations in the same way. We take the time to evaluate your individual strengths, understand the most important things to you, and establish exactly what you're looking for from your next role.