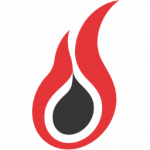 EOG Resources
<!–

–>

Primary responsibilities include the coordination of petrophysical data collection, formation evaluation and running petrophysical models, working with multidisciplinary teams on exploration/development/production program execution and reservoir characterization. Data collection activities includes planning and execution of formation evaluation programs and procedures for coring, wireline logging, data quality control, computer processing, and data management. Strengths include Integration/calibration of core and wireline log data to provide volumetric determination, lithological determination, and mechanical rock properties for horizontal well targeting and 'frac' height estimation. Reservoir characterization expertise for asset valuations is desirable.
Job Description
Job Requirements
<!–

–>
8+ years' experience performing petrophysical analysis
Bachelor's Degree is required in a related field of study such as geology, physics, petroleum engineering or geological engineering
Proficient in use of petrophysical software and modelling
Good working knowledge of downhole logging tools and field operations'.
Desired skillsets include formation evaluation planning; drilling well surveillance, including well disposition; and completion recommendations
Good communication skills and working seamlessly in multi-disciplinary teams is necessary
Position will be filled at a level commensurate with experience.
EOG Resources is an Equal Opportunity/Affirmative Action Employer including Veterans and Disabled